RELEYCO
Perfil
RELEYCO S.R.L. es una empresa de Leones, fundada en 1963, dedicada a la fabricación y venta de pulverizadoras autopropulsadas y de arrastre; además de otros equipos, como hoyadoras y desobstructores.
Cuenta con un establecimiento fabril de 3.500 metros, de los cuales 2.000 metros son cubiertos.
Profile
RELEYCO S.R.L. is a company from Leones, founded in 1963, dedicated to the manufacture and sale of self-propelled and drag sprayers; as well as other equipment, such as hoyadoras and desobstructores.
It has a manufacturing establishment of 3.500 meters of which 2.000 meters are covered.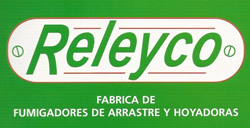 Datos de contacto / Contact
Dirección/Address
Ruta Nacional 9 km 465
Código Postal/Zip Code
2594
Ciudad/ City
Leones
Provincia/Province
Córdoba, Argentina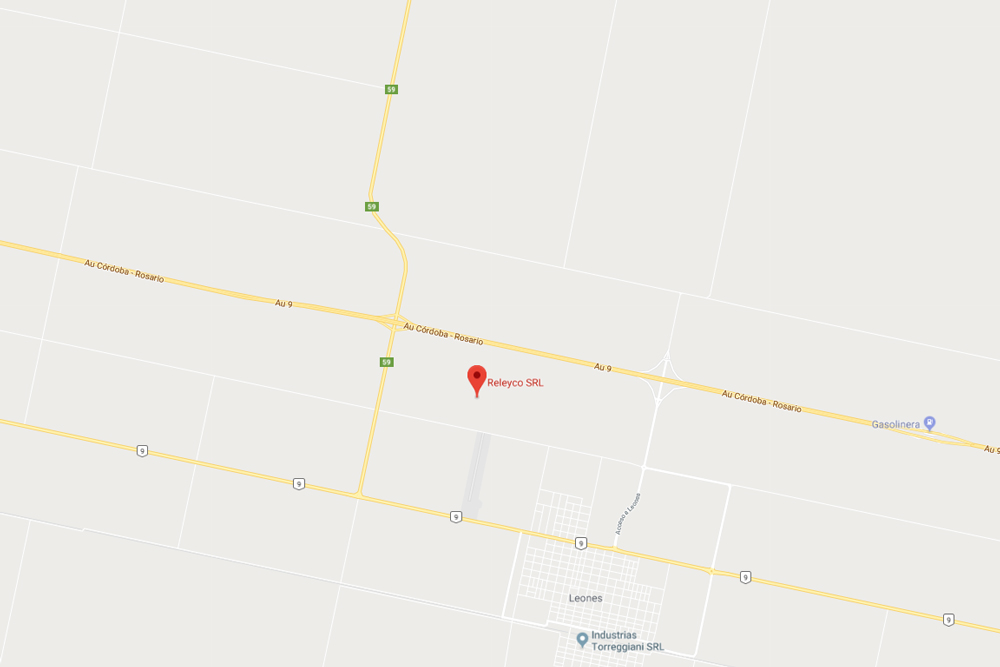 Telefax/Phone
+54 3472 48-1279
E-mail
Web