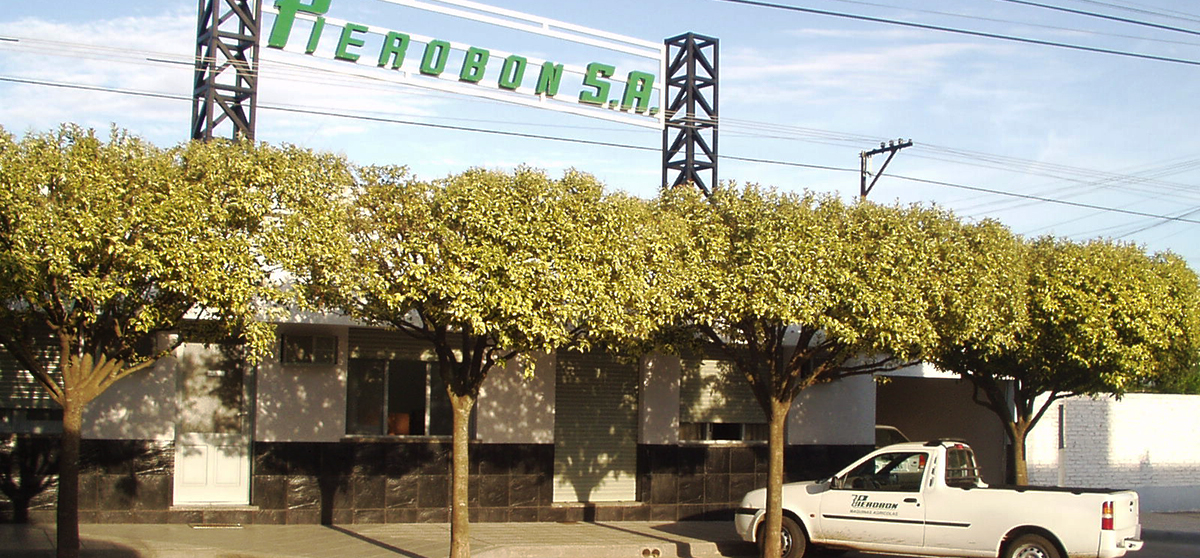 PIEROBON
Perfil
PIEROBON S.A. es una empresa de Cruz Alta, dedicada a la fabricación de sembradoras para granos finos, gruesos y pasturas.
Con 60 años de trayectoria en la fabricación de sembradoras, sigue aportando tecnología para el crecimiento de la agricultura mundial a través de sus continuos desarrollos, muchos de los cuales fueron premiados.
La experiencia capitalizada por ser pionera en siembra directa, le permitió ser un referente en este sistema, que muchos países adaptan.
Exporta a Sudáfrica, Ucrania, Uruguay y Bulgaria.
Profile
PIEROBON S.A. is a company from Cruz Alta, dedicated to the manufacture of seeders for fine grains, coarse grains and pastures.
With 60 years of experience in the manufacture of seeders, he continues to provide technology for the growth of global agriculture through its continuous developments, many of which were awarded.
The experience capitalized by being a pioneer in direct sowing, allowed him to be a reference in this system, which many countries adapt.
Exports to South Africa, Ukraine, Uruguay and Bulgaria.


Datos de contacto / Contact
Dirección/Address
José Pierobon 865
Código Postal/Zip Code
2189
Ciudad/ City
Cruz Alta
Provincia/Province
Córdoba, Argentina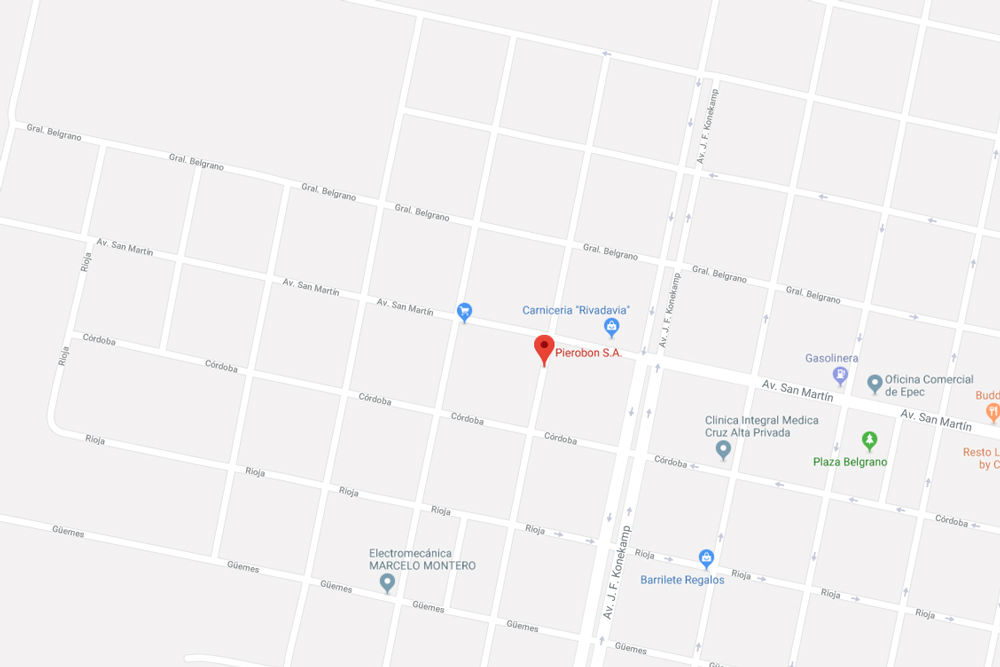 Telefax/Phone
+54 3467 40-1136
E-mail
Web
Exporta
Sembradoras
NCM 84.32.30.10