ORIPON
Perfil
ORIPON S.R.L. es una empresa de Marcos Juárez, fundada en 1958. Fabrica y adapta cajas de transmisión para sembradoras, tolvas, equipos forrajeros y otros implementos agrícolas, apostando a la innovación y calidad.
Exporta a Brasil, México, Bolivia y Sudáfrica.
Profile
ORIPON S.R.L. is a company from Marcos Juárez, founded in 1958. It manufactures and adapts gearboxes for seeders, fertilizing, hoppers, forage equipment and other agricultural implements, betting on innovation and quality.
Exports to Brazil, Mexico, Bolivia and South Africa.


Datos de contacto / Contact
Dirección/Address
Int. Loinas 1932 (Ruta Nac. 9 km 446)
Código Postal/ Zid Code
X2580CET
Ciudad/City
Marcos Juárez
Provincia/Province
Córdoba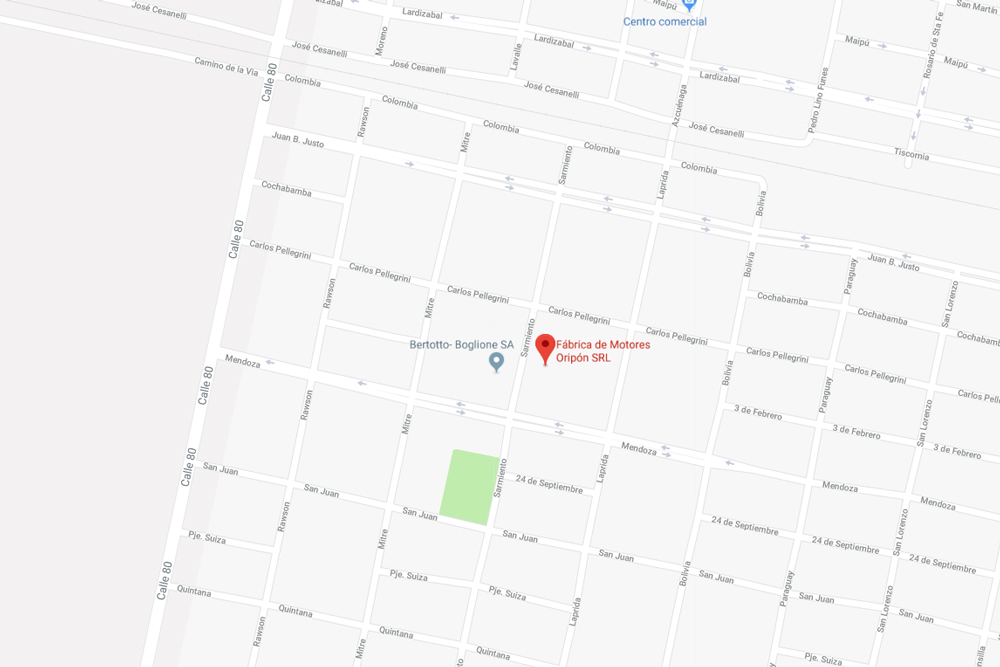 Telefax/Phone
+54 3472 42-6166 / 42-6170
E-mail
Web 
Exporta
Caja escuadra E
NCM 8483.40.10
Caja 27 cambios
NCM 8483.40.10
Exports
Right angle gearbox
NCM 8483.40.10
27 speed seeder gearbox
NCM 8483.40.10