OMAR MARTIN
Perfil
OMAR MARTIN es una empresa familiar de Marcos Juárez, con más de 25 años de reconocida presencia en el mercado, fabricando palas hidráulicas y retroexcavadoras.
Los productos se comercializan en todo el territorio nacional y exporta a países vecinos como Uruguay, Chile y Paraguay.
La política es suministrar las mejores palas hidráulicas y retroexcavadoras para los clientes más exigentes; utilizando los mejores materiales, métodos y tecnología disponible.
Año a año renueva la certificación en NORMAS ISO 9001:2008; lo que respalda la calidad de los equipos.
Profile
OMAR MARTIN is a family business from Marcos Juárez, with more than 25 years of recognized presence in the market, manufacturing hydraulic shovels and backhoes.
The products are sold throughout the national territory and exports to neighboring countries such as Uruguay, Chile and Paraguay.
The policy is to supply the best hydraulic shovels and backhoes for the most demanding customers; using the best materials, methods and technology available.
Year after year renew the certification in NORMS ISO 9001: 2008; what supports the quality of the equipment.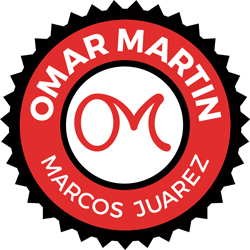 Datos de contacto / Contact
Dirección/Address
Ruta Nacional 9 y Monetto
Código Postal/Zip Code
2580
Ciudad/ City
Marcos Juárez
Provincia/Province
Córdoba, Argentina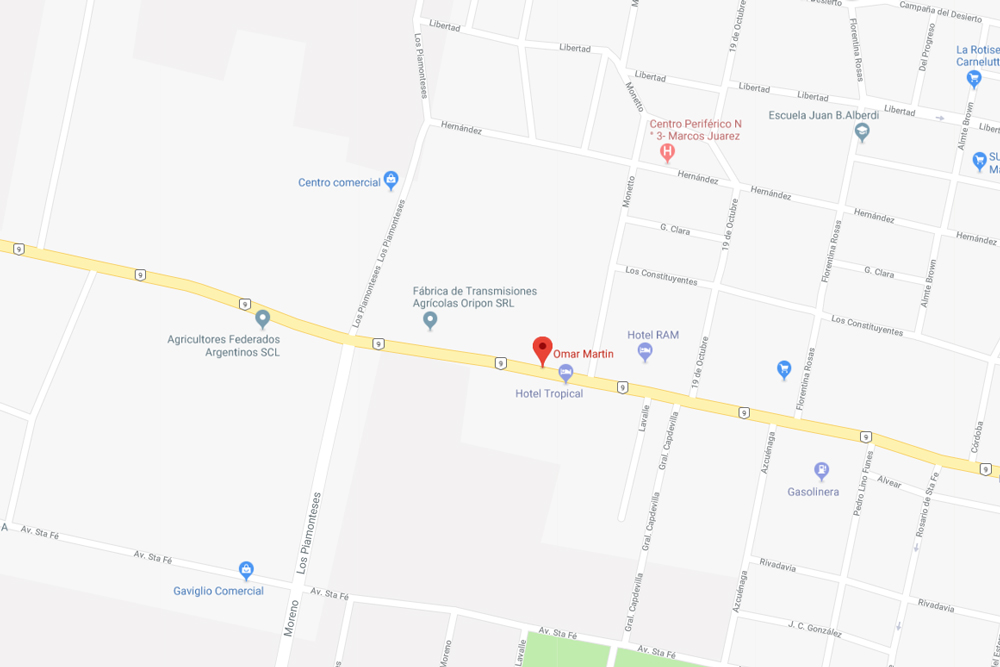 Telefax/Phone
+54 3472 42-5568
E-mail
Web
Exporta
Palas frontales
Retroexcavadoras
Importa
Joystick, válvula comando para palas frontales
Válvula para retroexcavadoras
Acumuladores
Asientos para retroexcavadoras y tractores
Multifaster
Exports
Front end loader

Backhoe loader

Import
Joystick, command valve for front loader

Valve for backhoe loaders

Accumulators

Seats for backhoe loaders and tractors

Multifaster

CERTIFICACIONES/ CERTIFICATIONS