METALFOR
Perfil
METALFOR S.A. es una empresa de Marcos Juárez, dedicada a la producción de maquinarias agrícolas, de proyección internacional, que tiene como objetivo facilitar las tareas al hombre de campo.
La misión y visión es trabajar con mejora continua, de manera integrada para brindar productos y servicios que satisfagan a los clientes, accionistas, proveedores y comunidad.
Profile
METALFOR S.A. is a company from Marcos Juárez, dedicated to the production of agricultural machinery, of global reach, which aims to facilitate the tasks to the man of the field.
The mission and vision is to work with continuous improvement, in an integrated manner to provide products and services that satisfy customers, shareholders, suppliers and the community.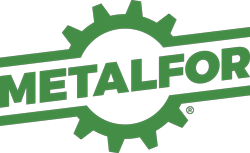 Datos de contacto / Contact
Dirección/Address
Ruta Nacional 9 km 443
Código Postal/Zip Code
2580
Ciudad/ City
Marcos Juárez
Provincia/Province
Córdoba, Argentina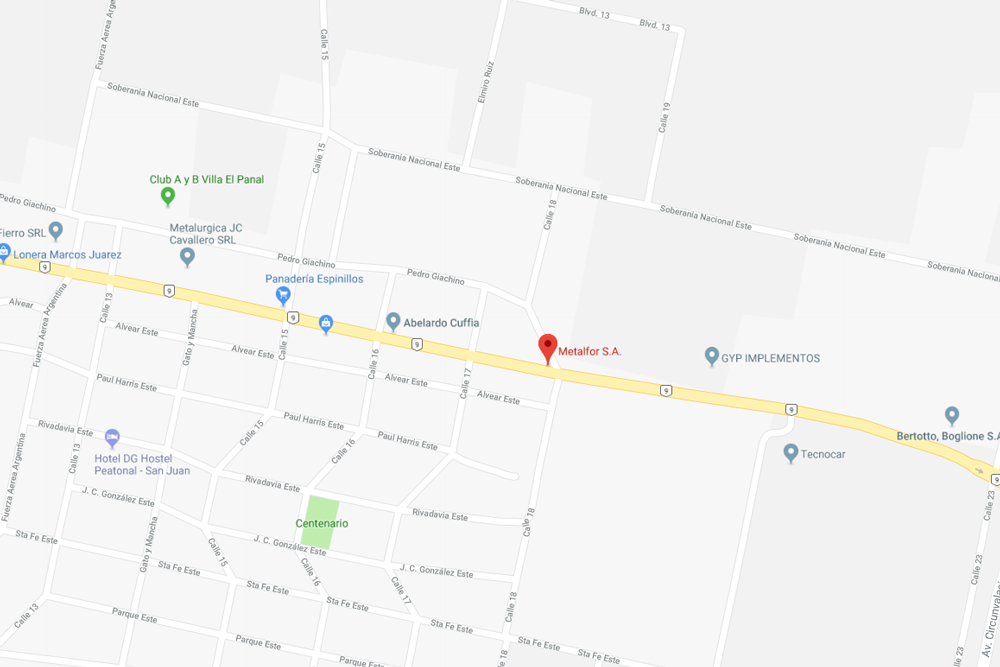 Telefax/Phone
+54 3472 42-5894 / 42-6103
E-mail
Web
Pulverizadoras automotrices y de arrastre
Atomizadores, nebulizadores y espolvoreadores frutihortícolas
Fertilizadoras automotrices y de arrastre
Cosechadoras
Tolvas autodescargables
Tolvas semilleras
Acoplado / tanque de apoyo
Tractores
Main products
Self propelled sprayers

Trailed atomizers, nebulizers and sprinklers frutihorticolas

Fertilizer and automotive trailers

Harvesters

Self-unloading hoppers

Seed hoppers

Trailer / support tank

Tractors

Exporta
Pulverizador autopropulsado y de arrastre
NCM 8424.81.19
Fertilizadora autopropulsada y de arrastre
NCM 8432.40.00
Tolvas y acoplados
NCM 8716.20.00
Cosechadoras
NCM 8433.51.00
Tractores
NCM 8701.90.00
Importa
Cajas de velocidad
NCM 8708.40.80.900X
Bombas de pulverización
NCM 8413.70.90.400F
Caudalímetros
NCM 9026.10.19000Y
Neumáticos
NCM 4011.61.00.229H
Motores
NCM 8408.20.90.900J
Exports
Self propelled sprayers
NCM 8424.81.19
Fertilizer and automotive trailer
NCM 8432.40.00
Hoppers and trailers
NCM 8716.20.00
Harvesters
NCM 8433.51.00
Tractors
NCM 8701.90.00
Import
Gearboxes
NCM 8708.40.80.900X
Spray pumps
NCM 8413.70.90.400F
Flowmeters
NCM 9026.10.19000Y
Tires
NCM 4011.61.00.229H
Motors
NCM 8408.20.90.900J

CERTIFICACIONES/ CERTIFICATIONS