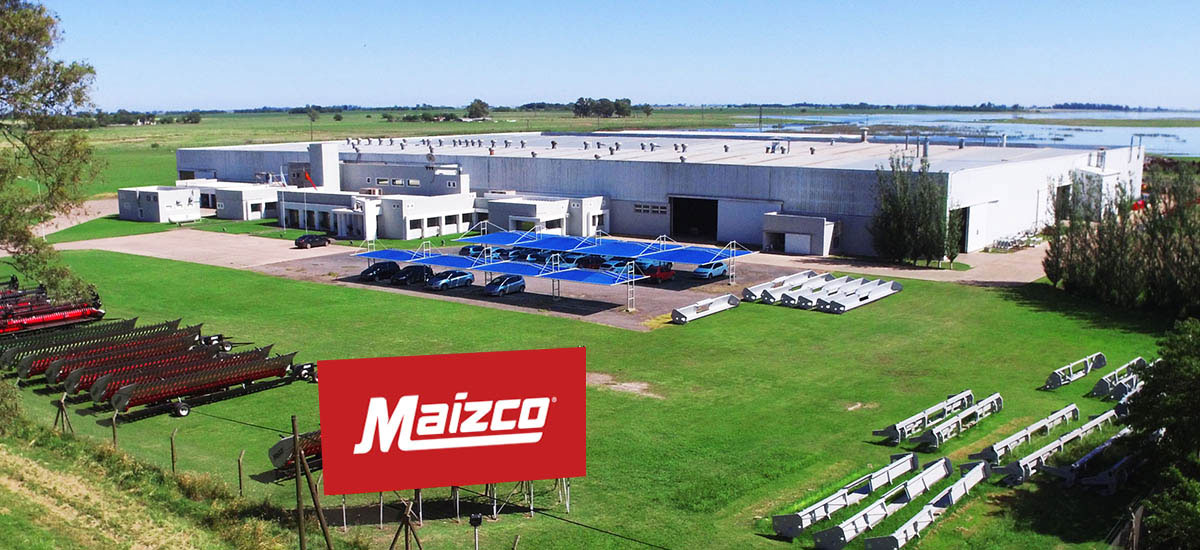 MAIZCO
Perfil
MAIZCO S.A.I. y C. es una empresa de Arias, fundada en 1952. Fabrica cabezales maiceros, girasoleros, remolques de plataformas y drapers.
La planta tiene un alto grado de integración tecnológica, que se traduce en la estandarización de procesos. Esto  permite asegurar la más absoluta identidad de las piezas fabricadas, posibilitando así una gran fluidez en el suministro de repuestos.
Cuenta con una amplia red de concesionarios para brindar un servicio en tiempo y forma a todos los requerimientos de los usuarios. También posee ARMA TU MAIZCO, un canal de comunicación digital (www.armatumaizco.com.ar) para configurar y cotizar online.
Además, exporta sus productos desde hace más de tres décadas a los mercados más exigentes del mundo.
Profile
MAIZCO S.A.I. y C. is a company from Arias, founded in 1952. It manufactures corn heads, also for sunflowers, platform trailers and drapers.
The plant has a high degree of technological integration, which translates into the standardization of processes. This allows to ensure the absolute identity of the manufactured parts, thus enabling a great fluency in the supply of spare parts. 
It has a wide network of dealers to provide a service in due time and proper form to all the user requirements. ARMA TU MAIZCO, also has a digital commucation chanel (www.armatumaizco.com.ar) to configure and quote online. 
In addition, it has been exporting its products for more than three decades to the most demanding markets in the world.


Datos de contacto / Contact
Dirección/Address
Ruta Nacional 8 Km 411,060
Código Postal/Zip Code
2624
Ciudad/ City
Arias
Provincia/Province
Córdoba, Argentina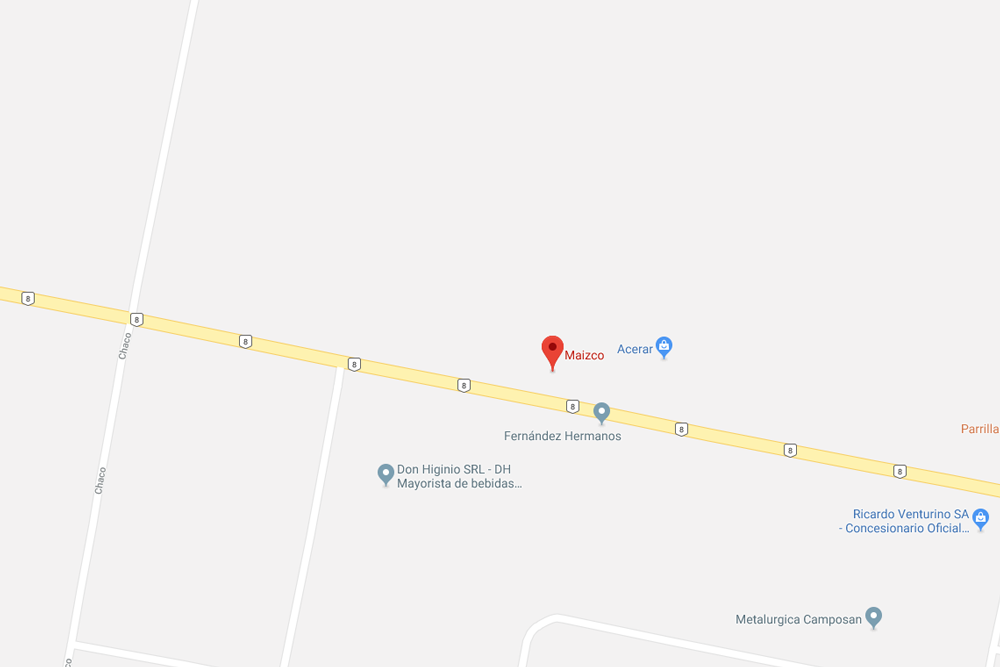 Telefax/Phone
+54 3468 44-0347 / 44-0330 / 44-0171
E-mail
Web
Exporta
Cabezales maiceros
NCM 84.33.59.90
Cabezales girasoleros
NCM 84.33.59.90
Importa
Rodamientos
NCM 8482.10.10
Cadenas
NCM 7315.11.00
Lonas para Draper
NCM 4010.12.00
Exports
Corn headers
NCM 84.33.59.90
Sunflower headers
NCM 84.33.59.90
Import
Bearings
NCM 8482.10.10
Chains
NCM 7315.11.00
Canvas for Draper
NCM 4010.12.00
CERTIFICACIONES/ CERTIFICATIONS