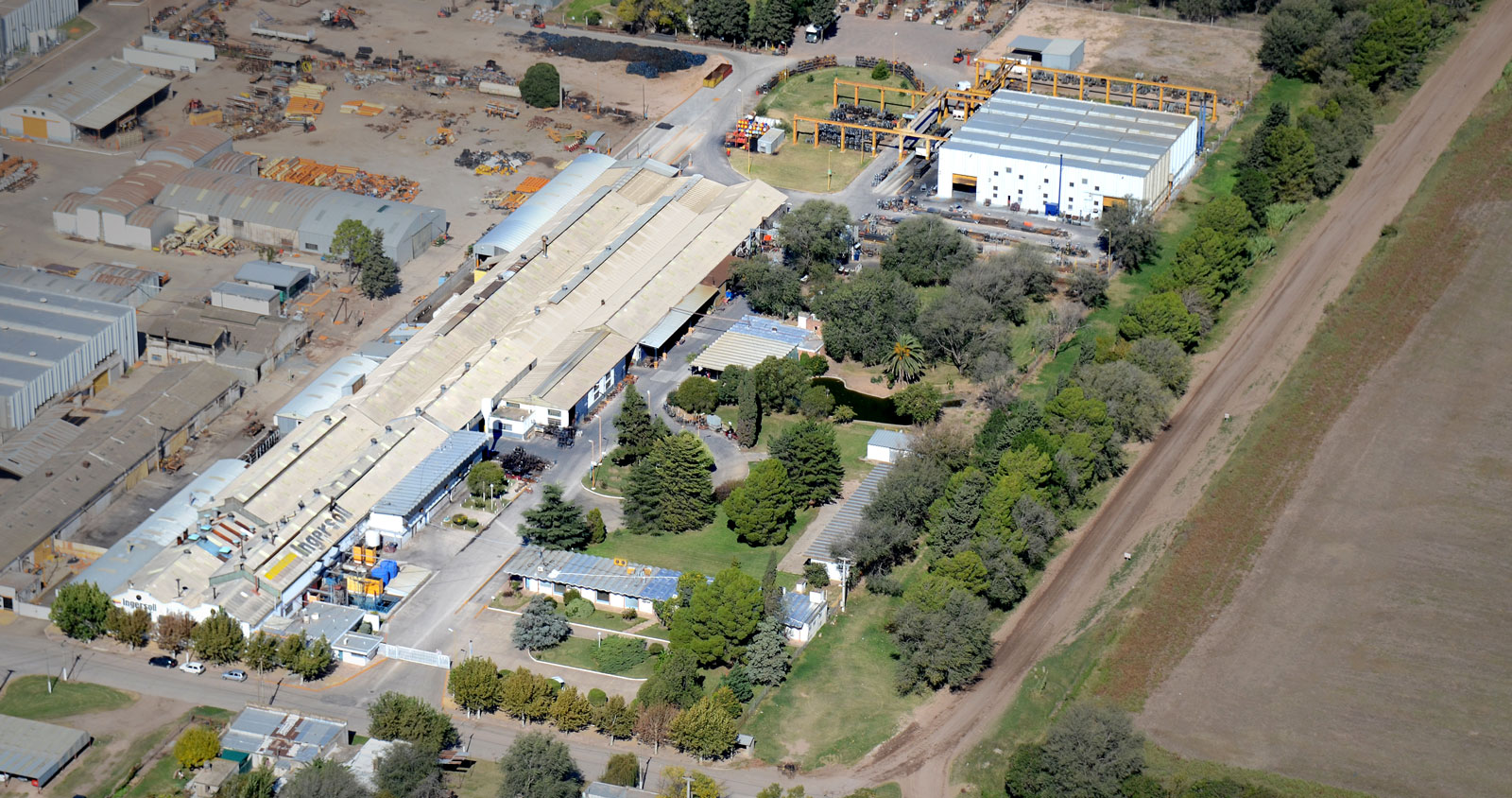 INGERSOLL ARGENTINA
Perfil
INGERSOLL ARGENTINA S.A. es fabricante de partes agrícolas. Establecida en 1966 en Monte Maíz, sudeste de la provincia de Córdoba, ocupa un predio de cinco hectáreas, tiene una superficie cubierta de más de 14.000 metros cuadrados, y emplea a más de 250 personas.
INGERSOLL ARGENTINA es, desde hace más de 50 años, uno de los principales fabricantes de discos agrícolas del mundo. Tiene un perfil innovador, y es por esto que hoy cuenta con procesos automatizados, lo que garantiza estandarización, trazabilidad y calidad en su producción.
El desarrollo de nuevos productos es una constante, y por eso es un proveedor global, con clientes en más de 20 países en todos los continentes.
Profile
INGERSOLL ARGENTINA S.A. is a manufacturer of farm machinery parts. It was founded in Monte Maiz, in the southeast of Córdoba Province in 1966. Placed on a five-hectare site and with 14.000 mt2 premises it employs more than 250 peoples.
INGERSOLL ARGENTINA has been one of the main farming disc blades manufacturer in the world for over 50 years. It is an innovative company with automated processes which ensures standarization, traceability and quality.
Product innovation is a constant which makes of INGERSOLL ARGENTINA a global supplier with customers in more than 20 countries all over the world. 

Datos de contacto / Contact
Dirección/Address
Misiones 1830
Código Postal/Zip Code
X2659BIL
Ciudad/ City
Monte Maíz
Provincia/Province
Córdoba, Argentina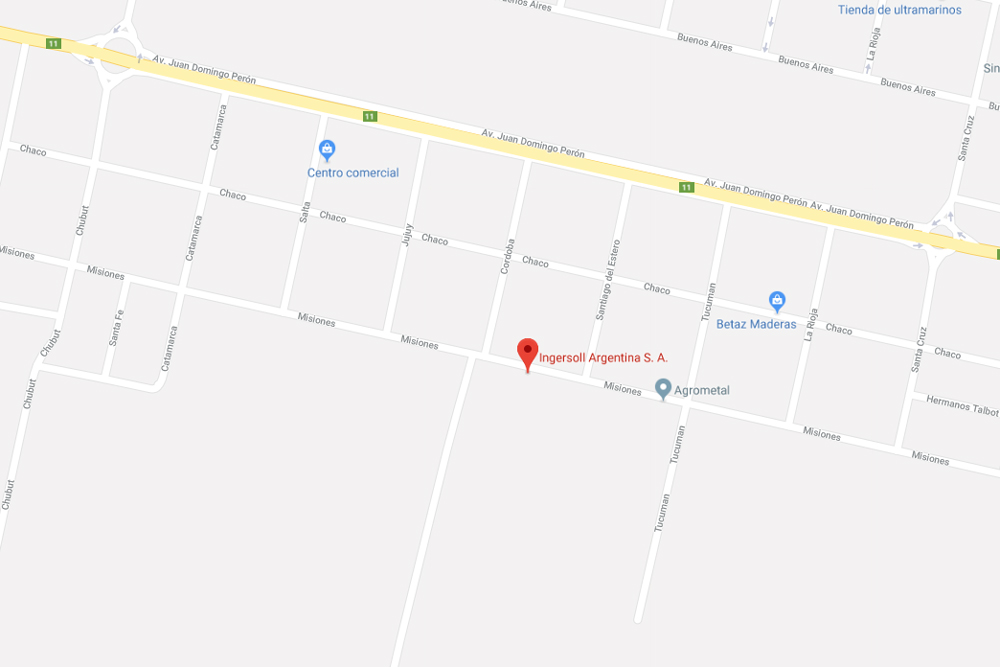 Telefax/Phone
+54 3468 47-1341 / 351 / 738
E-mail
Web
Discos cóncavos para rastras
Cuchillas para sembradoras de granos
Cuerpos de siembra monodisco
Conjuntos para labranza conservacionista
Cuchillas para mixer
Cuchillas para cosechadoras de caña de azúcar
Cajas para rastra y puntas de eje
Cuchillas viales
Main products
Concave tillage discs 

Planting and seeding coulter blades

Single disc row unit

Sets for conservation tillage

Feed knife mixer

Cutter blades for sugar cane harvester

Hubs and spindles

Grader blades
Exporta
Partes para maquinaria agrícola
NCM 843290.00
Cuchillas y hojas cortantes para maquinaria o aparatos mecánicos para máquinas agrícolas, hortícolas o forestales
NCM 820840.00
Cajas de cojinetes con rodamientos incorporados
NCM 848320.00
Exports
Parts and spare parts for agricultural machinery
NCM 8432.90.00
Blades and cutting blades for machinery or mechanical devices, for agricultural, horticultural or forestry machines


NCM 8208.40.00

Bearing boxes with built-in bearings


NCM 8483.20

Importa
Barras de acero silicomanganeso
Barras y perfiles, de los demás aceros aleados; barras huecas para perforación, de aceros aleados o sin alear
NCM 7228.20
Las demás barras, simplemente laminadas o extrudidas en caliente
Barras y perfiles, de los demás aceros aleados; barras huecas para perforación, de aceros aleados o sin alear
NCM 7228.30
Barras de hierro o acero sin alear
NCM 72149910
Import
Silicomanganese steel bars
Bars and profiles, of the other, alloy steels; hollow bars for perforation, of alloyed or unlocked steels
NCM 7228.20
Other bars, simply laminated or hot extruded
Bars and profiles, of the other, alloy steels; hollow bars for perforation, of alloyed or unlocked steels
NCM 7228.30

Iron or non-alloy steel bars
NCM 72149910