INDUSTRIA FAMER
Perfil
INDUSTRIA FAMER es una empresa de Monte Buey, fundada en 2011. Nació como una compañía unipersonal, creada por Javier Monteverde y Eugenia Picelli.
Se dedica a la fabricación de implementos agrícolas, y va creciendo año tras año, con mucho esfuerzo, trabajo y espíritu emprendedor, buscando posicionarse en el mercado.
Profile
INDUSTRIA FAMER is a company from Monte Buey, founded in 2011. It was born as a sole proprietorship, created by Javier Monteverde and Eugenia Picelli.
It is dedicated to the manufacture of agricultural implements, and it is growing year after year, with a lot of effort, work and entrepreneurial spirit, seeking to position itself in the market.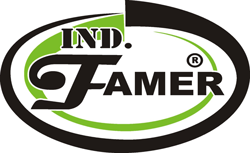 Datos de contacto / Contact
Dirección/Address
Ruta Provincial N° 6 km 203
Código Postal/Zip Code
2589
Ciudad/ City
Monte Buey
Provincia/Province
Córdoba, Argentina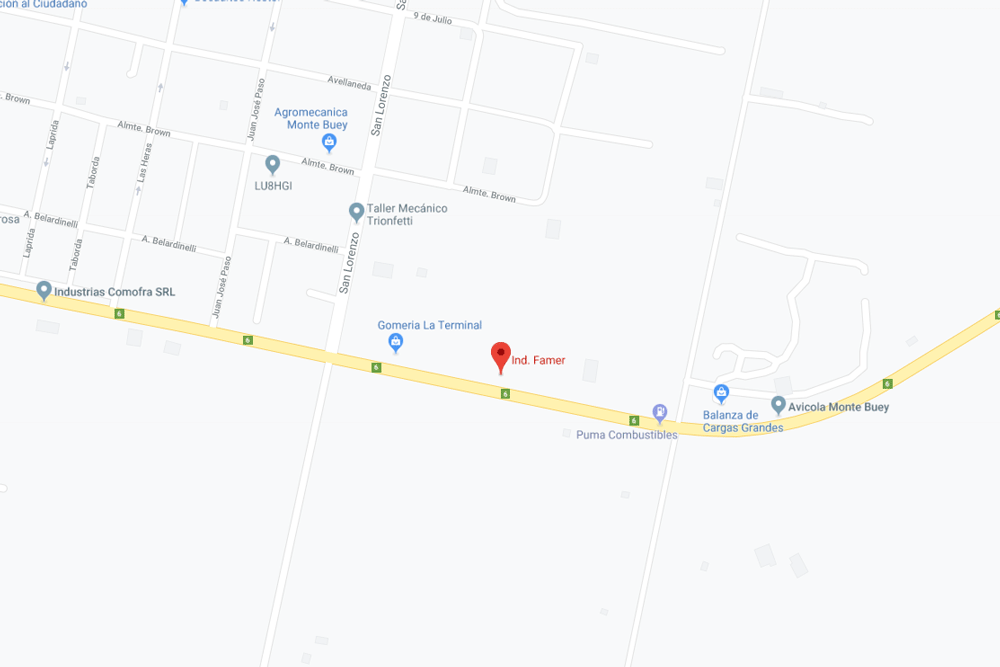 Telefax/Phone
+54 3467 47-2520 /154 03735
E-mail
Web
Cargadores de cereal a sinfin
Tolvas para semillas y fertilizantes
Desmalezadoras de arrastre y tres puntos
Hoyadoras de arrastre y tres puntos
Rotocultivadores para tres puntos
Bateas cargadoras de mixer
Pinches para rollos
Comederos para terneros
Main products
Field loaders

Hoppers for seeds and fertilizers

Trailed and three point demalezadoras

Towable earth drill

Rotary tillers

Mixer loaders

Pinches for rolls

Feeders for calves