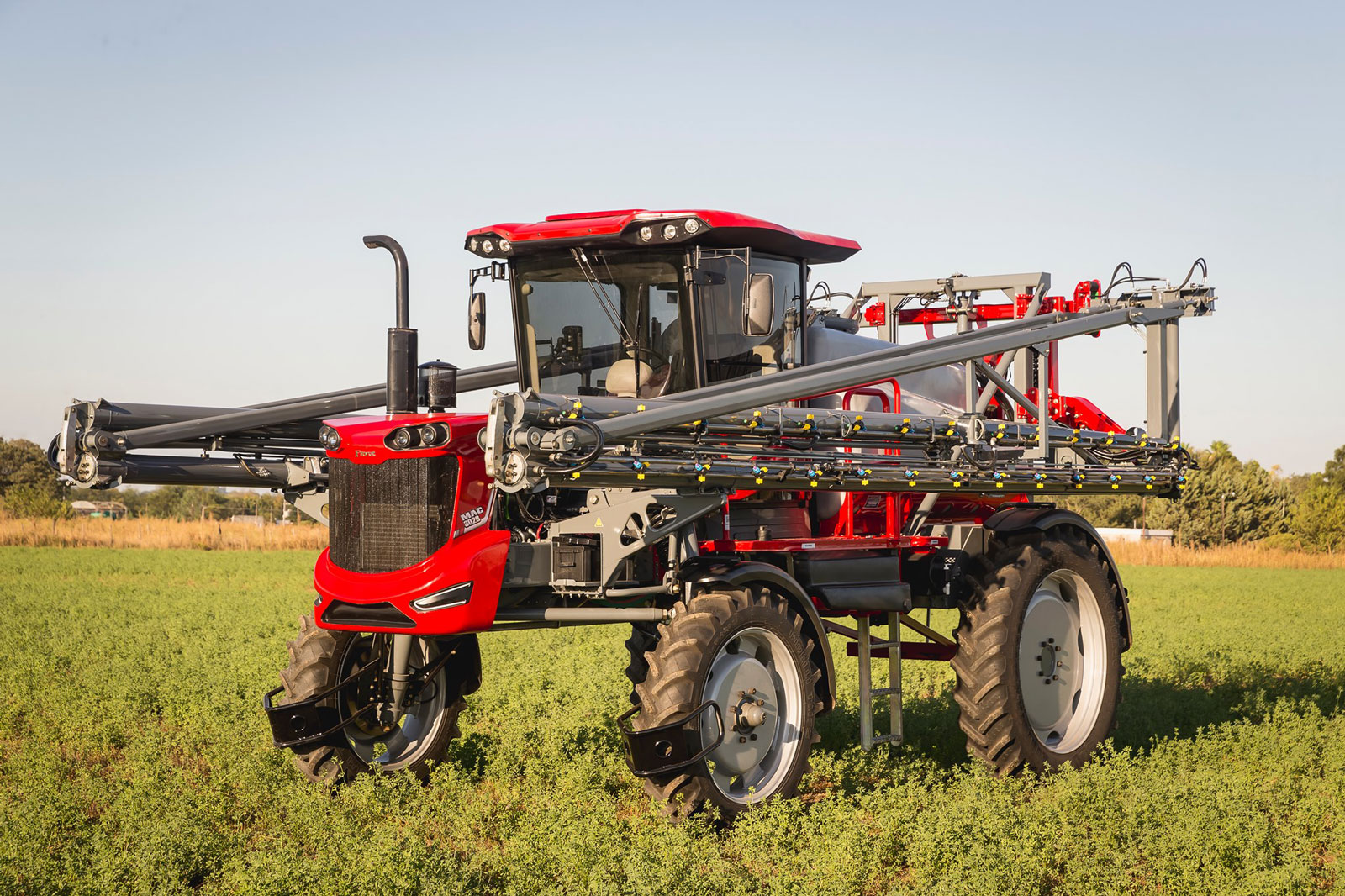 FAVOT
Perfil
FAVOT es una empresa de Córdoba fundada en 1930 por Pedro Luis Favot, y al tiempo constituyó una sociedad con Evaristo Giordani y Héctor Varesio.
En sus inicios fabricó silos e implementos agrícolas bajo la marca El Romano. En 1948, El Romano SRL se constituyó como empresa independiente, alquilando a Favot & Cía. las instalaciones y maquinarias para la producción de equipos bajo la marca Favot.
En 1994, se conformó la actual Favot SA. Actualmente, es una marca de referencia en el desarrollo de pulverizadoras autopropulsadas, de arrastre y 3 puntos en Argentina.
Exporta a países limítrofes como Bolivia y Uruguay.
Profile
FAVOT is a company from Córdoba founded in 1930 by Pedro Luis Favot, and at the same time formed a partnership with Evaristo Giordani and Héctor Varesio.
In its beginnings, it manufactured silos and agricultural implements under the El Romano brand. In 1948, El Romano SRL was established as an independent company, renting to Favot & Cía. the facilities and machinery for the production of equipment under the Favot brand.
In 1994, the current Favot SA was formed. Currently, it is a reference brand in the development of self-propelled, trailed and 3-point sprayers in Argentina.

It exports to neighboring countries such as Bolivia and Uruguay.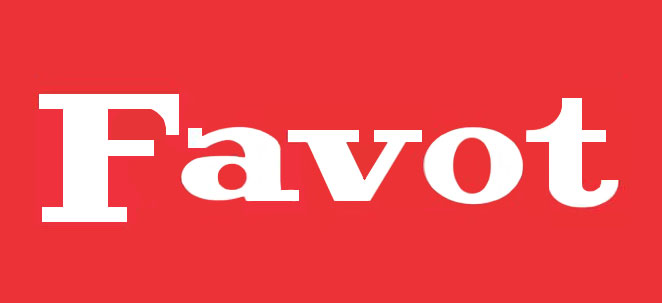 Datos de contacto / Contact
Dirección/Address
Rivadavia esq. Intendente Muñoz
Código Postal/Zip Code
X2189CAN
Ciudad/ City
Cruz Alta
Provincia/Province
Córdoba, Argentina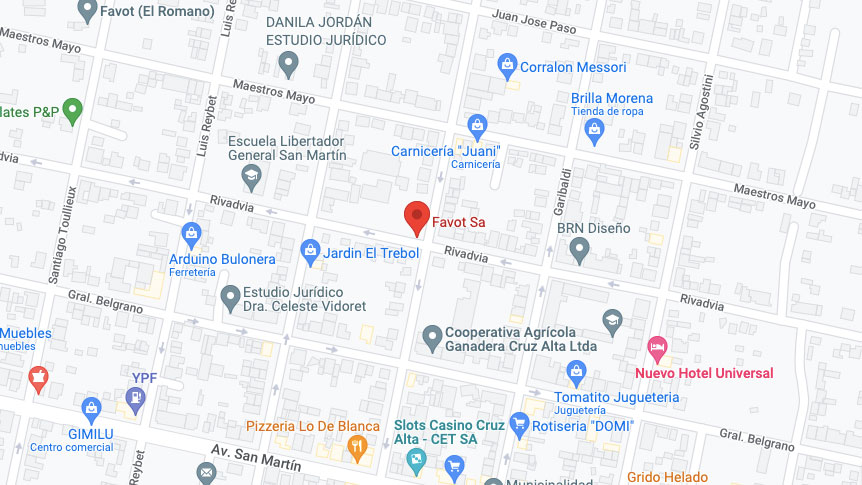 Telefax/Phone
+54 3467 401160
E-mail
Web
Principales productos
Pulverizadora autopropulsada, de arrastre y de 3 puntos
Rolos
Main products
Self-propelled, trailed and 3-point sprayer

Rollers