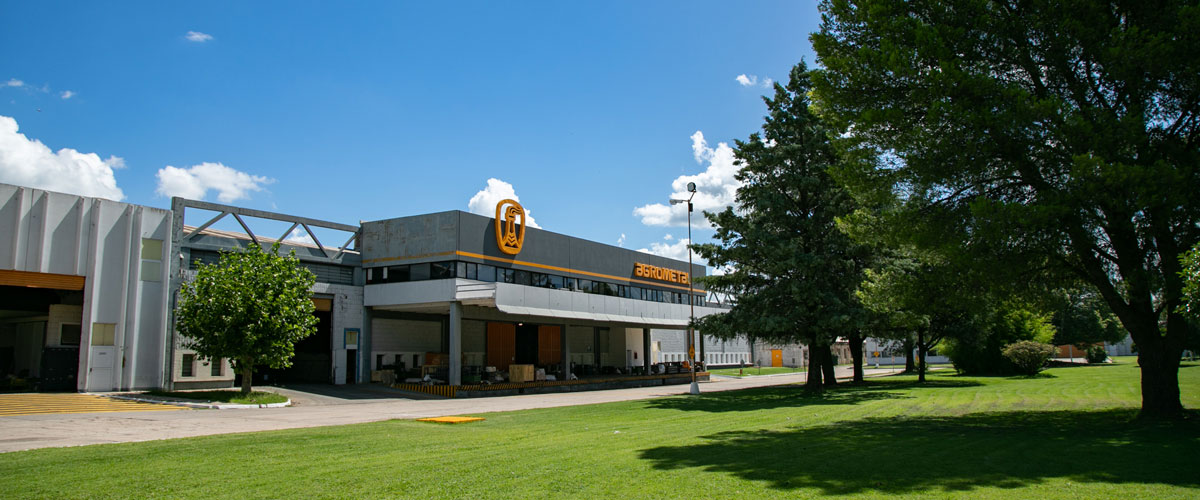 AGROMETAL
Perfil
AGROMETAL S.A.I. es una empresa con planta en la localidad de Monte Maíz. Se dedica a la fabricación y venta de sembradoras. Cotiza sus acciones en la Bolsa de Comercio de Buenos Aires desde 1960.
Desde sus inicios ha sido una de las principales responsables del diseño y desarrollo tecnológico de la maquinaria agrícola para las necesidades del campo argentino, es la mayor fabricante de equipos de siembra del país, exportando a otras naciones limítrofes como Uruguay y Bolivia. Se especializa en la fabricación de sembradoras de granos finos  y sembradoras de granos gruesos.
Cuenta con 400 empleados y opera en una planta de 25.700 m2 de superficie cubierta, en un terreno de 19 hectáreas.
Sus 60 concesionarios cubren toda el área agrícola del país.
Profile

AGROMETAL S.A.I. is a company with plant in the town of Monte Maíz. It is dedicated to the manufacture and sale of seeders. Agrometal's shares are traded on the Buenos Aires Stock Exchange since 1960. 
From the very beginning it has been one of the main responsible for the design and technological development of agricultural machinery for the needs of the argentinian countryside. It is the biggest manufacturer of sowing equipment in the country, exporting to other bordering nations such as Uruguay and Bolivia. It specializes in the manufacture of seeders of fine grains  and seeders of coarse grains. 
It has 400 employees and operates in a plant of 25,700 m2 of covered surface, in a land of 19 hectares.
Its 60 dealers cover the entire agricultural area of the country.

Datos de contacto / Contact
Dirección/Address
Misiones 1974
Código Postal/Zip Code
X2659BIN
Ciudad/ City
Monte Maíz
Provincia/Province
Córdoba, Argentina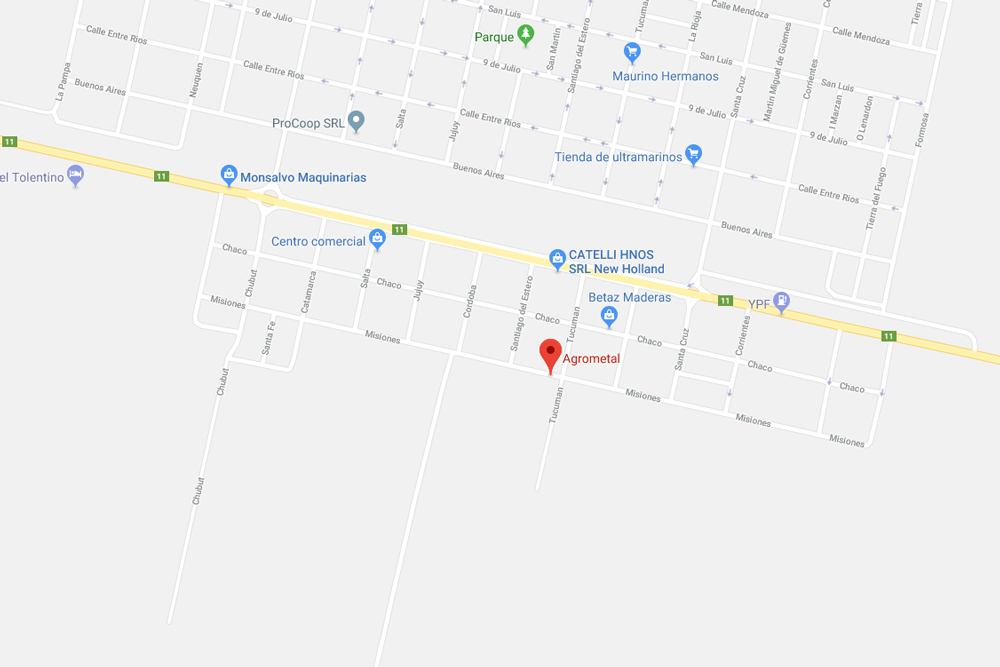 Telefax/Phone
+54 3468 47-1311 /321/331 /804
E-mail
info@agrometal.com
Web
Sembradoras de granos finos (trigo, cebada, arroz, pastura, soja, sorgo)
Sembradoras de granos gruesos o de precisión (maíz, girasol, soja, sorgo, algodón), especialmente aptas para sembrar en condiciones de labranza mínima o cero y de fertilizar en forma simultánea
Main products
Seeders of fine grains (wheat, barley, rice, pasture, soybean, sorghum)

Seeders of coarse or precision grains (corn, sunflower, soybeans, sorghum, cotton), 

especially suitable for sowing under minimum or zero tillage conditions and for simultaneous fertilization
Exporta
Sembradoras para uso agrícola
NCM 8432.30.10
Importa
Exports
Seeders for agricultural use
NCM 8432.30.10
Imports