SC AGROPARTES
Perfil
SC AGROPARTES (JOSE LUIS SECRESTAT) es una empresa de La Francia, fundada en 1992. Se dedica a la fabricación de agropartes para todo tipo de maquinaria agrícola y carros de arrastre en general, gran capacidad productiva y maquinaria de última generación.
Provee sus productos a empresas del mercado local y exporta a Perú, Uruguay, Bolivia y Paraguay.
Profile
SC AGROPARTES (JOSE LUIS SECRESTAT) is a company from La Francia, founded in 1992. It is dedicated to the manufacture of agroparts for all types of agricultural machinery and trailers in general, large production capacity and last generetion machinery.
It provides its products to companies in the local market and exports to Peru, Uruguay, Bolivia and Paraguay.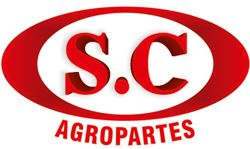 Datos de contacto / Contact
Dirección/Address
San Juan 272
Código Postal/Zip Code
2426
Ciudad/ City
La Francia
Provincia/Province
Córdoba, Argentina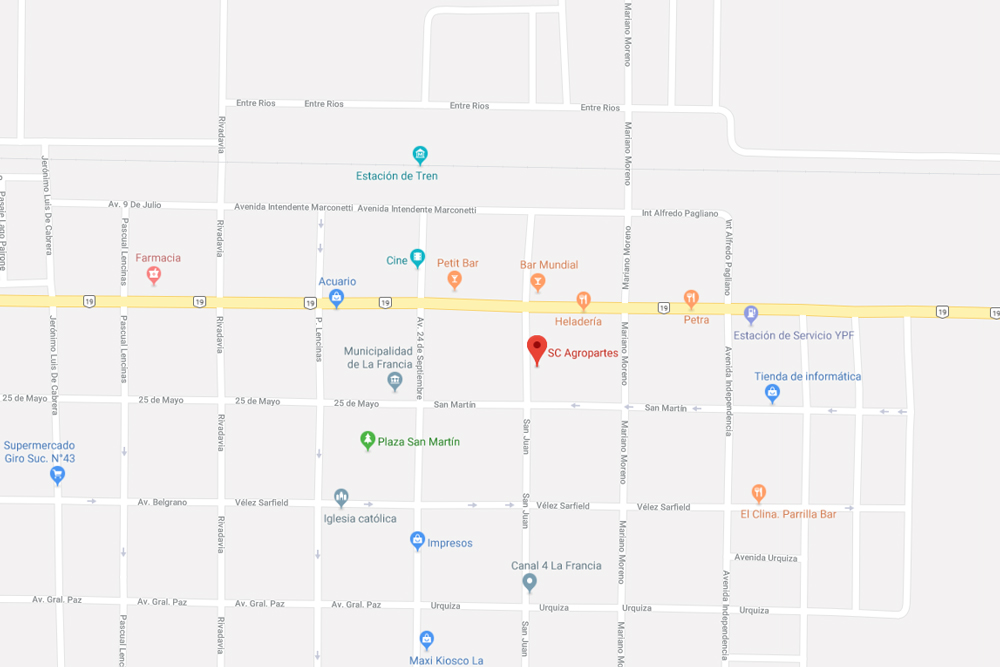 Exporta
Ejes y transmisión – Repuestos
NCM 8708.50.99.999U
Partes, ruedas y accesorios
NCM 8708.70.90.900Z
Accesorios vehículos de arrastre
NCM 8708.99.90.100R
Ejes y transmisión- Partes y accesorios
NCM 8708.50.80.900L
Importa
Ejes y transmisión- Partes y accesorios
NCM 8708.50.80.900L
Exports
Axles and transmission – Spare parts
NCM 8708.50.99.999U
Parts, wheels and accessories
NCM 8708.70.90.900Z
Accessories towing vehicles
NCM 8708.99.90.100R
Axles and transmission – Parts and accessories
NCM 8708.50.80.900L
Import
Axles and transmission – Parts and accessories
NCM 8708.50.80.900L