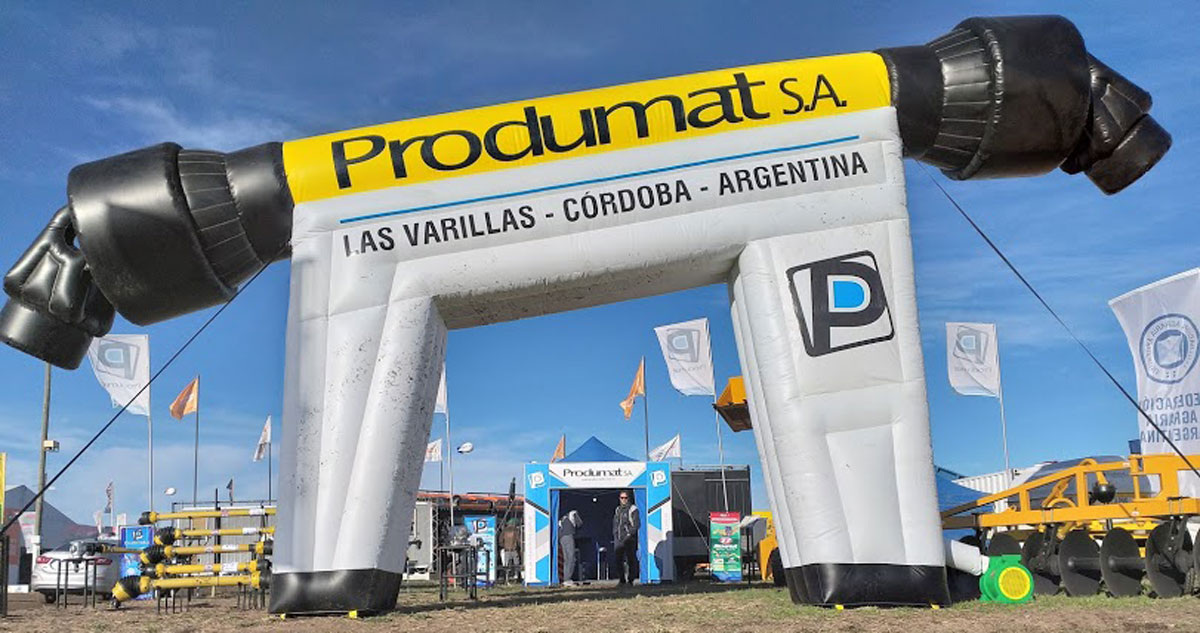 PRODUMAT
Perfil
PRODUMAT S.A. es una empresa de Las Varillas, fundada en 2003, dedicada a la fabricación de transmisiones cardánicas y repuestos de transmisión agrícola. Provee a las principales fábricas de maquinarias agrícolas y viales del país.
Desde 2005 cuenta con su segunda planta fabril, dedicada a la producción de equipos para entes públicos y empresas privadas. Fabrica maquinarias autopropulsadas: cargador frontal articulado BEMFRA B-200, y pala y retroexcavadora BEMFRA en sus versiones 4×2 y 4×4.
Desde 2010 es el único fabricante argentino en contar con el sello de conformidad IRAM para acoplamientos cardánicos, y su norma 8065-3, lo cual permite comercializar los productos a nivel mundial, asegurando calidad y reposición con productos homologados y normalizados con normas de certificación. Recientemente, certificó el sistema de gestión de calidad ISO 9001.
La fábrica se complementa con empresas europeas que, además de productos, aportan conocimientos y experiencia.
Profile
PRODUMAT S.A. is a company from Las Varillas, founded in 2003, dedicated to the production of universal joints and agricultural transmission spare parts. It provides the main factories of agricultural machinery and roads in the country.
Since 2005 it has its second manufacturing plant, dedicated to the production of equipment for public entities and private companies. They manufacture self-propelled machinery: BEMFRA B-200 articulated front loader, and BEMFRA shovel and backhoe in their 4×2 and 4×4 versions.

Since 2010, it is the only argentinian manufacturer to have the IRAM compliance seal for universal joints, which allows the products to be marketed worldwide, ensuring quality and replacement with approved and standardized products with certification standards. Recently, he certified the ISO 9001 quality management system.

The factory is complemented by European companies that, in addition to products, contribute knowledge and experience.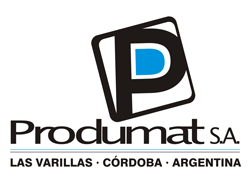 Datos de contacto / Contact
Dirección/Address
Chacabuco 645
Código Postal/Zip Code
5940
Ciudad/ City
Las Varillas
Provincia/Province
Córdoba, Argentina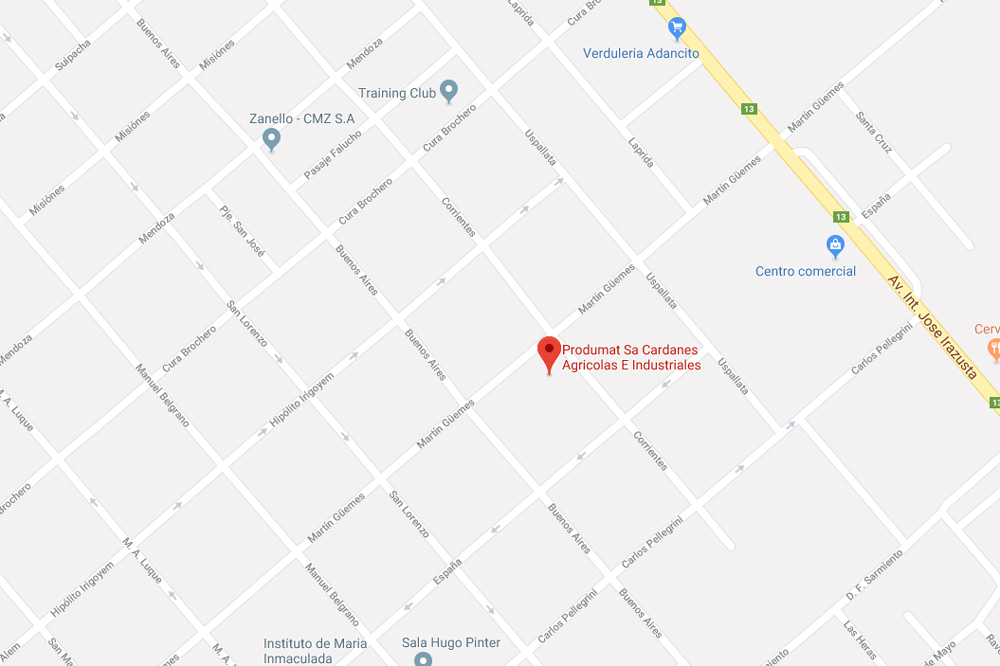 Telefax/Phone
+54 3533 42-1594 / 42-3685
WhatsApp
E-mail
Web
Transmisiones cardánicas agrícolas y vehiculares, repuestos de transmisión
Cajas de transmisión agrícolas
Pala y retroexcavadora CR 85-2 y CR 85-4
Cargador frontal articulado B-200
Equipamiento para municipios y empresas viales (desmalezadoras, tanques regadores, tanques atmosféricos, acoplados para basura)
Main products
Agricultural and vehicular cardan joints

Transmission parts

Agricultural gearboxes

Shovel and backhoe CR 85-2 and CR 85-4

Articulated front loader B-200

Equipment for municipalities and road companies (weeders, irrigation tanks, atmospheric tanks, trailers for garbage)

Importa
Insumos
NC 84836020
NC 39269097/90
Import
Supplies
NC 84836020
NC 39269097/90

CERTIFICACIONES/ CERTIFICATIONS