JP PIRRO
Perfil
JP PIRRO es la marca de la empresa familiar JORGE PIRRO S.R.L., de Inriville, con una trayectoria de más de 40 años en la actividad metalúrgica. Fabrica diversos equipos para el sector agropecuario, apuntando a satisfacer las necesidades del sector con productos que faciliten y mejoren la calidad y eficiencia de las producciones.
Exporta a Uruguay y Chile.
Profile
JP PIRRO is the brand of a family company JORGE PIRRO S.R.L., from Inriville, with a history of more than 40 years in the metallurgical activity. It manufactures diverse equipment for the agricultural sector, aiming to satisfy the needs of the sector with products that facilitate and improve the quality and efficiency of the productions.
Exports to Uruguay and Chile.


Datos de contacto / Contact
Dirección/Address
Merchensky 1130 (Ruta Prov. Nº 6)
Código Postal/Zip Code
2587
Ciudad/ City
Inriville
Provincia/Province
Córdoba, Argentina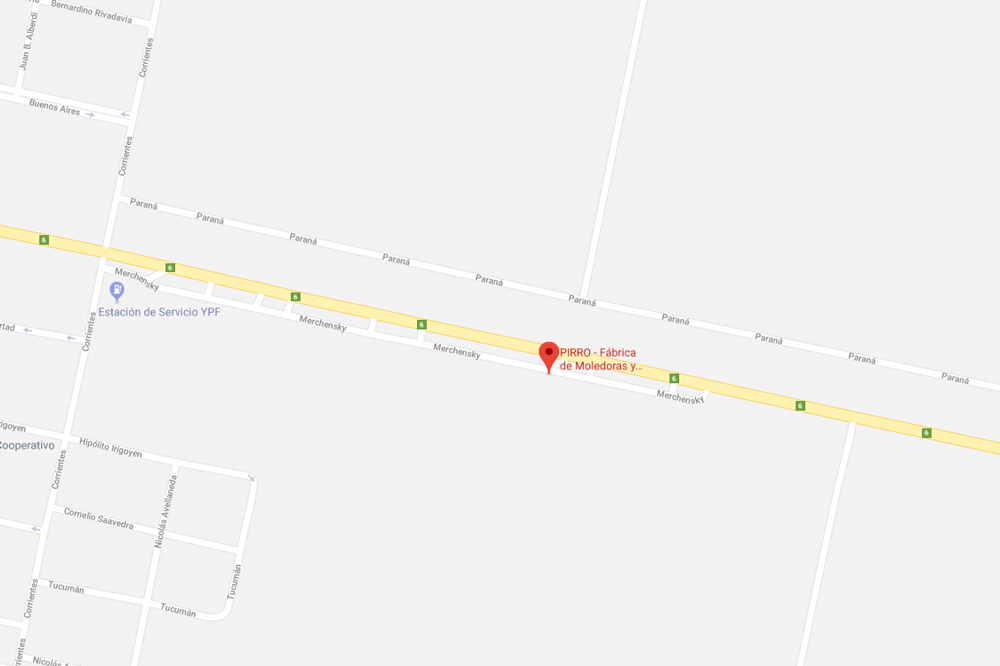 Telefax/Phone
+54 3467 48-0289 / 41-0289
E-mail
Web
Exporta
Moledoras y mezcladoras de cereales
NCM 84.36.10.00
Exports
Grinders and cereal mixers
NCM 84.36.10.00