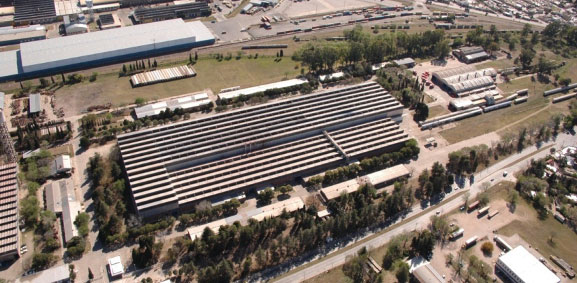 MATERFER
Perfil
MATERFER (MATERIAL FERROVIARIO SA) es una empresa de la ciudad de Córdoba, que fue concebida originalmente para la fabricación de material rodante ferroviario y coches motores, incursionando también en la fabricación de usinas móviles de generación eléctrica.
En la reapertura, en 2001, comenzó un proceso de diversificación de sus líneas de productos e inició la fabricación de maquinaria agrícola bajo la marca Maraní Agrinar: cosechadoras tradicionales, axiales y cosechadoras de maní. En 2008 agregó el rubro de maquinaria vial: pala cargadora y sus accesorios marca Agrinar.
La planta industrial cuenta con un predio de 26 hectáreas, una superficie cubierta de 66.824 m2 y potencia instalada 10.600 KW.
Profile
MATERFER (MATERIAL FERROVIARIO SA) is a company fron the city of Córdoba. Which was originally designed for the manufacture of railway rolling stock and coaches, also venturing into the manufacture of mobile power generation plants.
At the reopening, in 2001, it began a diversification process of its product lines and started in the manufacture of agricultural machinery under the Maraní Agrinar brand: traditional, axial and peanut harvesters. In 2008 it added the category of road machinery, loader and its accessories by the Agrinar Brand.
The industrial plant has an area of 26 hectares, a covered area of 66,824 m2 and 10,600 KW installed power.


Datos de contacto / Contact
Dirección/Address
Av. General Manuel Savio 4509
Código Postal/Zip Code
5123
Ciudad/City
Córdoba
Provincia/Province
Córdoba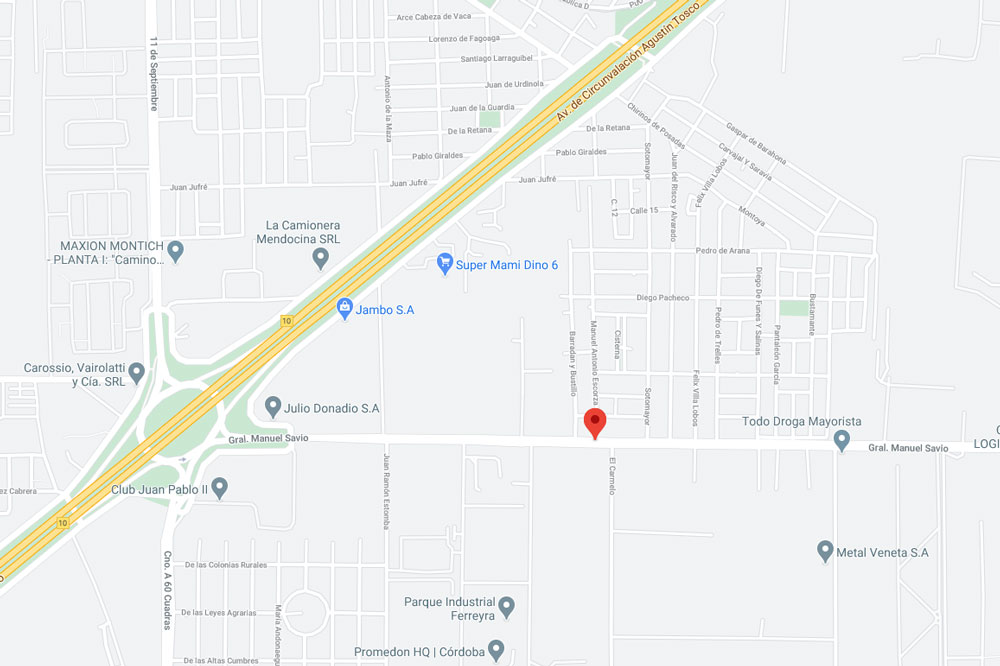 Telefax/Phone
+54 351 495-3111
E-mail
Web
Cosechadora de maní
Locomotoras
Vagones
Material rodante ferroviario
Main products
Peanut harvester

Locomotives

Wagons

Railway rolling stock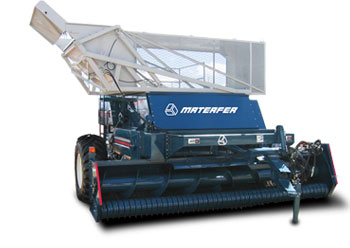 CERTIFICACIONES/ CERTIFICATIONS