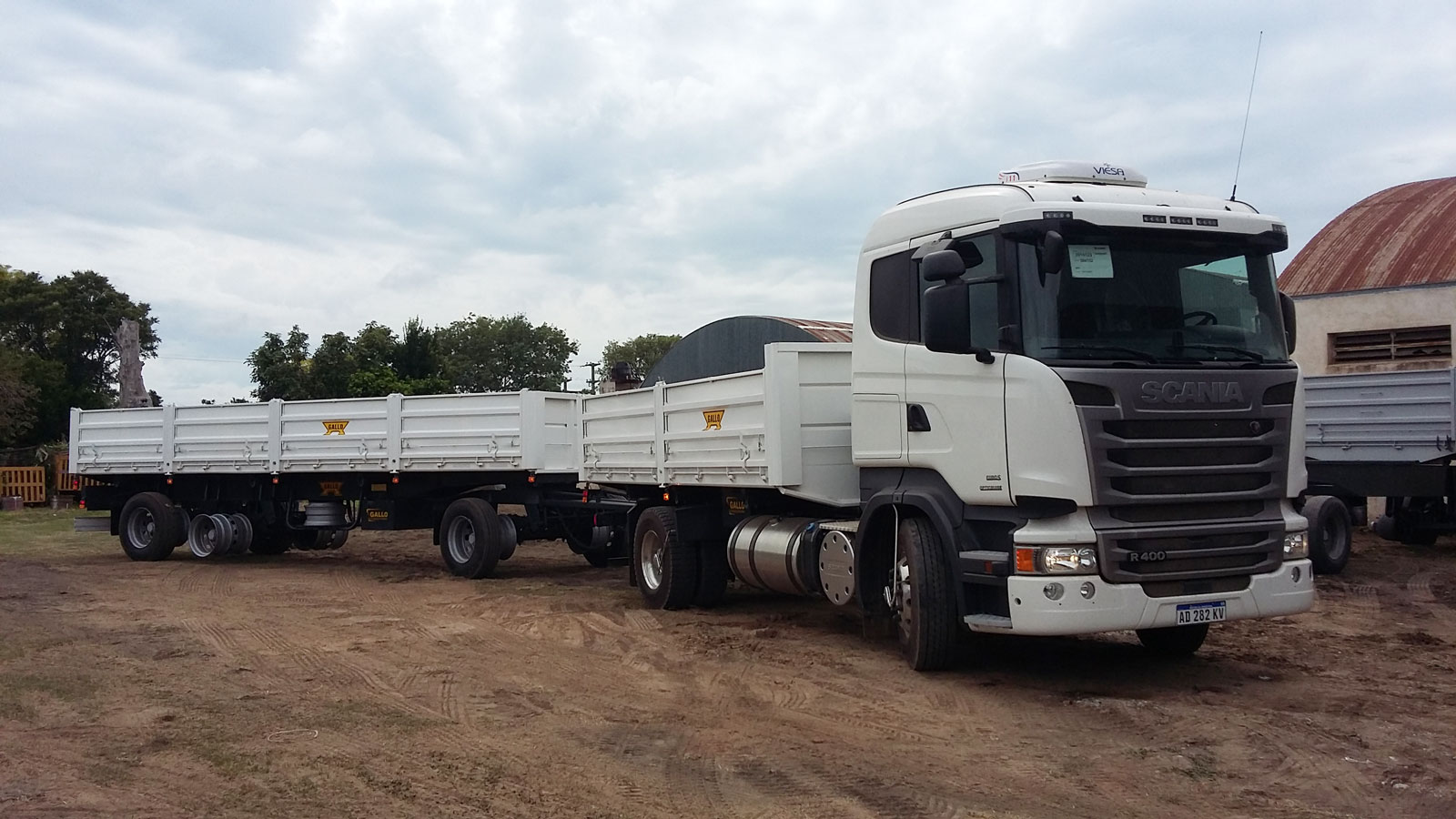 INDUSTRIAS GALLO
Perfil
INDUSTRIAS GALLO S.A. es una empresa de Las Varillas, dedicada a la fabricación de carrocerías, acoplados y semirremolques para el transporte de cargas.
Fundada en 1956, la compañía comenzó con la reparación y producción de maquinarias agrícolas. En la década del 60 fabricó los primeros equipos para el transporte de áridos, siendo pioneros en el rubro. En los años 80 se abocó a la producción de carrocerías, acoplados y semirremolques volcadores.
La innovación y el desarrollo es una constante en la compañía. Lanzó nuevos equipos para adaptarse a las nuevas disposiciones que permiten transportar mayor carga, haciendo más rentable el transporte.
Profile
INDUSTRIAS GALLO S.A. is a company from Las Varillas, of bodieworks, trailers and semi-trailers for the cargo transportation.
Founded in 1956, the company began with the repair and production of agricultural machinery. In the 60´s it manufactured the first equipment for the transport of aggregates, being pioneers in the field. In the 80´s it was focused on the production bodieworks, trailer and semi dump trailers.
Innovation and development is a constant in the company. It launched new equipment to adapt to the new provisions, which allow transporting greater cargo, making transport more profitable.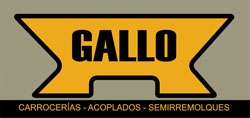 Datos de contacto / Contact
Dirección/Address
Bartolomé Mitre 655
Código Postal/Zip Code
5940
Ciudad/ City
Las Varillas
Provincia/Province
Córdoba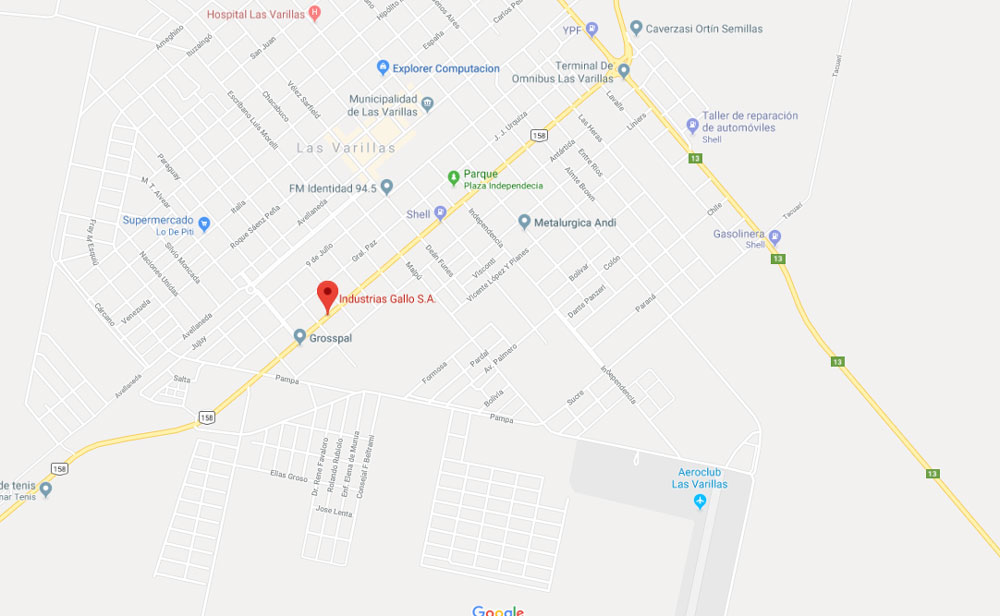 Telefax/Phone
+54 3533 42-0556 / 42-2319
WhatsApp
E-mail
Web
Acoplado de 3 ejes con carrocería de vuelco bilateral
Acoplado vuelco bilateral de 4 ejes carrocería de vuelco bilateral
Carrocería vuelco bilateral
Carrocería vuelco trilateral
Carrocería vuelco trasero laterales fijos
Carrocería vuelco trasero laterales desmontables
Carrocería vuelco trasero tipo batea con laterales fijos
Semirremolque ejes (2+1) vuelco trasero tipo batea con laterales desmontables
Semirremolque ejes (2+1) vuelco trasero tipo batea con laterales fijos
Carrocería fija de 5 mts de largo con laterales desmontables
Acoplado de arrastre 2 ejes vuelco trasero / bilateral / trilateral
Main products
3 axles bilateral trailer

4 axles bilateral trailer

Bilateral bodywork

Trilateral bodywork

Rigid side dump body

Drop side dump body

Rigid back dump tipping

1 and 2 axles drop side dump body semi trailer

1 and 2 axles  rigid back dump tipping semi trailer

Five metres rigid drop side dump body

2 axles bodywork trailer / bilateral/ trilateral
CERTIFICACIONES/ CERTIFICATIONS