GEA GERGOLET AGRÍCOLA
Perfil
GEA GERGOLET AGRÍCOLA es una empresa de Morteros. Nació en 2007 como una nueva marca de la reconocida empresa "Metalúrgica Gergolet". Fabrica y comercializa equipos para la ganadería, procesamiento de efluentes, traslado y almacenamiento de granos.
Es una de las empresas líderes en el mercado nacional de mixers verticales.
Busca la excelencia en la fabricación de maquinaria agrícola mediante la innovación permanente, la satisfacción de los clientes y la expansión de mercados.
Profile
GEA GERGOLET AGRÍCOLA is a company from Morteros. It was born in 2007 as a new brand of the renowned company «Metalúrgica Gergolet». It manufactures and markets livestock machinery, effluent processing, transfer and storage of grains.
It is one of the leading companies in the national market of vertical mixers.
It seeks excellence in the manufacture of agricultural machinery through permanent innovation, the satisfaction of customers and the expansion of markets.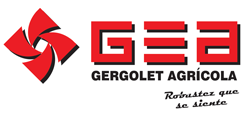 Datos de contacto / Contact
Dirección/Address
Bv. Eva Perón 1257
Código Postal/Zip Code
2421
Ciudad/ City
Morteros
Provincia/Province
Córdoba, Argentina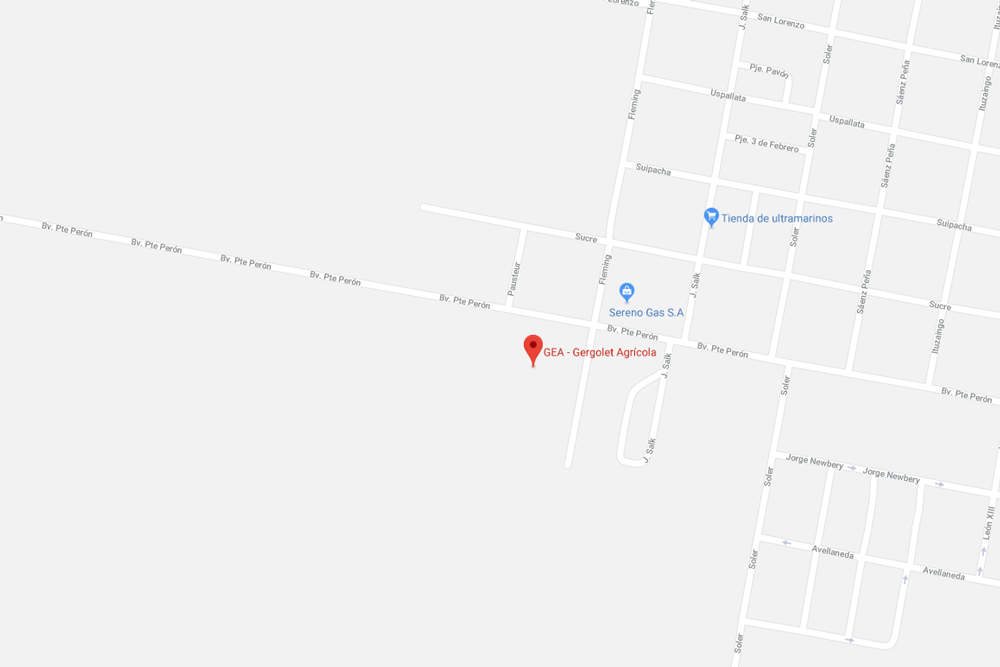 Telefax/Phone
+54 3562 40-4141
E-mail
Web
Mixers verticales y horizontales
Tanques estiercoleros
Homogenizador de efluentes líquidos
Desmalezadoras
Bombas estiercoleras
Tolvas autodescargables
Moledora-embolsadora de granos
Embolsadoras de granos
Cargador contínuo para mixer
Main products
Vertical and horizontal mixers

Slaughter tanks

Homogenizer of liquid effluents

Weeders

Pump manures

Self-unloading hoppers

Grain bagging-shredder

Grain bagger

Mixer loader

Exporta
Mixer vertical
NCM 8436.10.00
Moledora embolsadora de granos
NCM 84.37.80.10
Importa
Reductor de dos velocidades
NCM 8483.40.10.900G
Reductor epicicloidal de planetarios
NCM 8483.40.10.900G
Bombas de vacío
NCM 8414.90.10
Correas
NCM 4010.39.00
Exports
Vertical mixer
NCM 8436.10.00
Grain bagging-shredder
NCM 84.37.80.10
Import
Two speed gearbox
NCM 8483.40.10.900G
Epicyclic gearbox
NCM 8483.40.10.900G
Bomb of void
NCM 8414.90.10
Straps
NCM 4010.39.00