FERTEC
Perfil
FERTEC es una organización de Marcos Juárez, líder en desarrollo, investigación, producción y comercialización de maquinaria para aplicación de fertilizantes, enfocando sus esfuerzos en los requerimientos de los nuevos sistemas productivos.
Los productos son el resultado de un proceso de desarrollo evolutivo conformado por un compromiso con la sustentabilidad en los procesos productivos agrícolas e industriales:
Miles de horas de investigación y desarrollo.
16 años de producción continua y especializada de maquinaria para aplicación de fertilizantes.
20 Premios a la Innovación Tecnológica en 16 años.
Experiencias y testimonios de los usuarios de más de 1000 equipos Fertec que trabajan en la actualidad en Argentina, Latinoamérica y el mundo.
Estas prácticas son la sólida base que posiciona a la compañía como una organización de vanguardia.
El compromiso con la preservación del entorno: «Preservar lo bueno, es muy bueno».
Profile
FERTEC is an organization from Marcos Juárez, leader in the development, research, production and marketin of machinery for fertilizer application, focusing its efforts on the requirements of the new production systems. 
The products are the result of an evolutionary development process formed by a commitment of sustainability in agricultural and industrial production processes: 
Thousands of hours of research and development.

16 years of continuous and specialized production of machinery for fertilizer application.

20 Technological Innovation Awards in 16 years.

Experiences and testimonies fron users of more than 1000 Fertec teams currently working in Argentina, Latin America and the world.

These practices are the solid foundation that positions the company as a cutting-edge organization.

The commitment to the preservation of the environment: «Preserving the good is very good».


Datos de contacto / Contact
Dirección/Address
Intendente Loinas 288
Código Postal/ Zid Code
X2580
Localidad/City
Marcos Juárez
Provincia/Province
Córdoba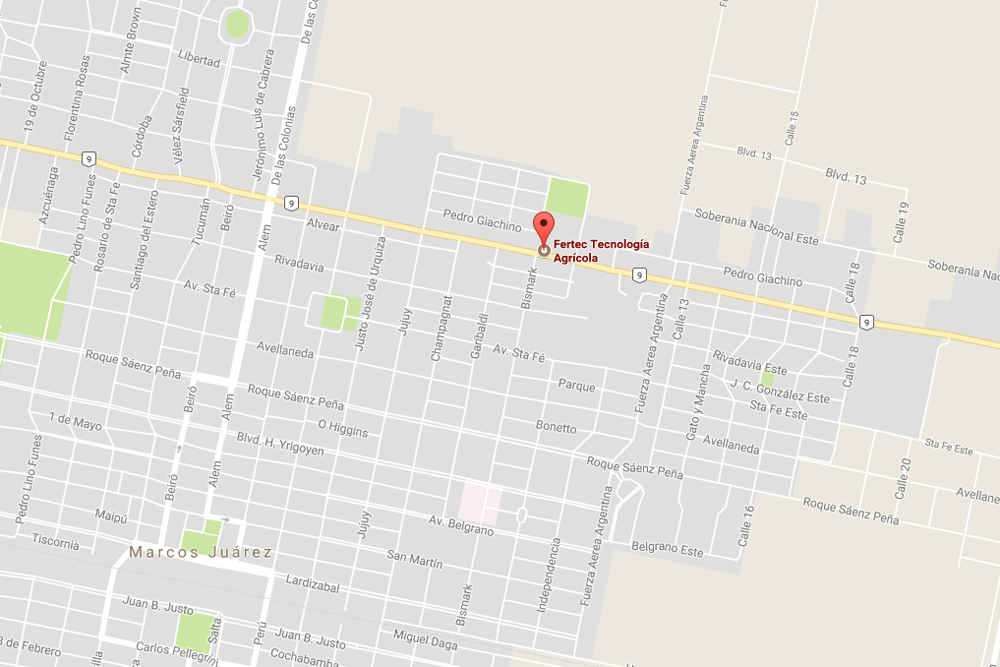 Telefax/Phone
+54 3472 44-4400
WhatsApp
E-mail
Web 
Equipos de arrastre y autopropulsados para la distribución de fertilizantes químicos, enmiendas y semillas con sistema de dosificación por cinta transportadora y sistema de distribución de alta performance
Tanques estercoleros para la aplicación de purines
Estercoleras para la distribución de enmiendas orgánicas sólidas
Tolvas de montado para aplicaciones viales
Major products
Trailed and self-propelled equipment for the distribution of chemical fertilizers, amendments and seeds with a conveyor belt system and high performance distribution system

Manure tanks for the application of slurry

Manure extractor for the distribution of solid organic amendments


Mounting hoppers for road applications
Fertilizadoras de arrastre
Fertilizadoras autopropulsadas
Fertilizadoras incorporadoras
NCM 8432.40.00
Fertilizers tráilers

Self-propelled fertilizers

Fertilizers applicators
NCM 8432.40.00

CERTIFICACIONES/ CERTIFICATIONS