ASCANELLI
Perfil
ASCANELLI S.A. es una empresa metalmecánica de Río Tercero, dedicada a la producción de máquinas agrícolas desde 1958. Fabrica y comercializa tolvas autodescargables, sembradoras de grano grueso y fino, mixers verticales y embolsadoras de granos. La fábrica cuenta con una superficie cubierta de 8.500 m2 y tecnología de avanzada.
Ininterrumpidamente participa en el mercado de maquinaria agrícola argentina, acompañando el avance tecnológico mediante innovación en diseño, procesos y sistemas de producción.
Es una de las empresas más representativas de Córdoba en el rubro.
Exporta a países del Cono Sur y progresivamente va ganando mercados en Europa y Australia.
Profile
ASCANELLI S.A. is a metalworking company from Río Tercero, dedicated to the production of agricultural machines since 1958. It manufactures and commercializes self-unloading hoppers, coarse and fine grain seeders, vertical mixers and grain baggers. The factory has a covered area of 8.500 m2 and advanced technology.
Uninterruptedly participates in the market of Argentine agricultural machinery, accompanying the technological advance through innovation in design, processes and production systems.
It is one of the most representative companies of Córdoba in the field.
It exports to countries in the Southern Cone and progressively gains markets in Europe and Australia.


Datos de contacto / Contact
Dirección/Address
Presidente Arturo Illía y Río Primero, Ruta 6
Código Postal/Zip Code
5880
Ciudad/ City
Río Tercero
Provincia/Province
Córdoba, Argentina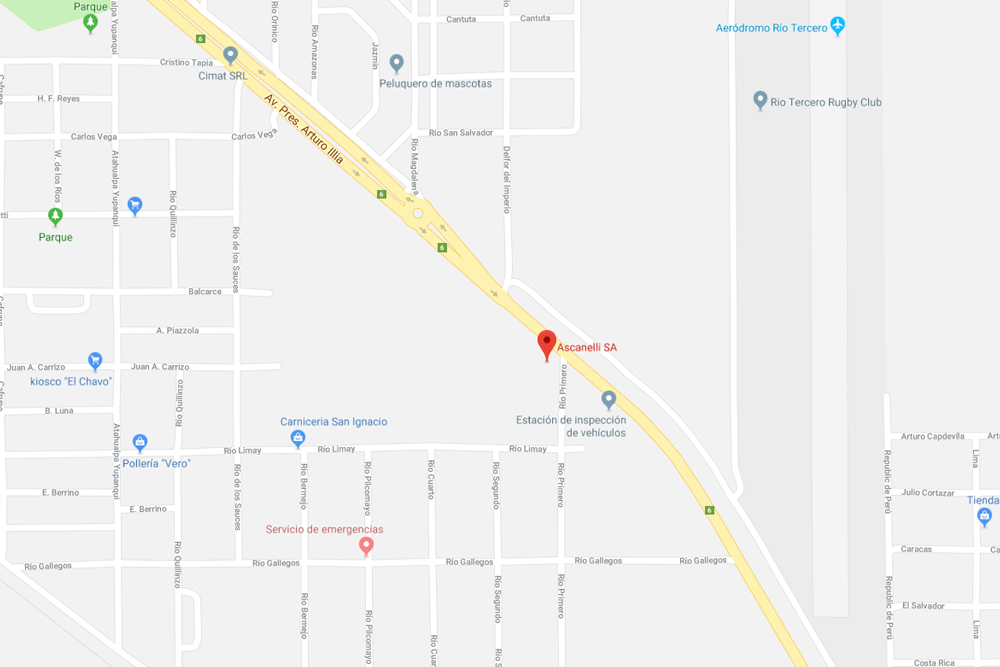 Telefax/Phone
+54 3571 42-1973 / 42-3691
E-mail
Web
Exporta
Sembradoras
NCM 8432.30.10
Tolvas
NCM 8716.20.00
Mixers
NCM 8436.10.00
Embolsadoras
NCM 8422.30.21
Exports
Seeders
NCM 8432.30.10
Hoppers
NCM 8716.20.00
Mixers
NCM 8436.10.00
Grain bagger
NCM 8422.30.21

CERTIFICACIONES/ CERTIFICATIONS