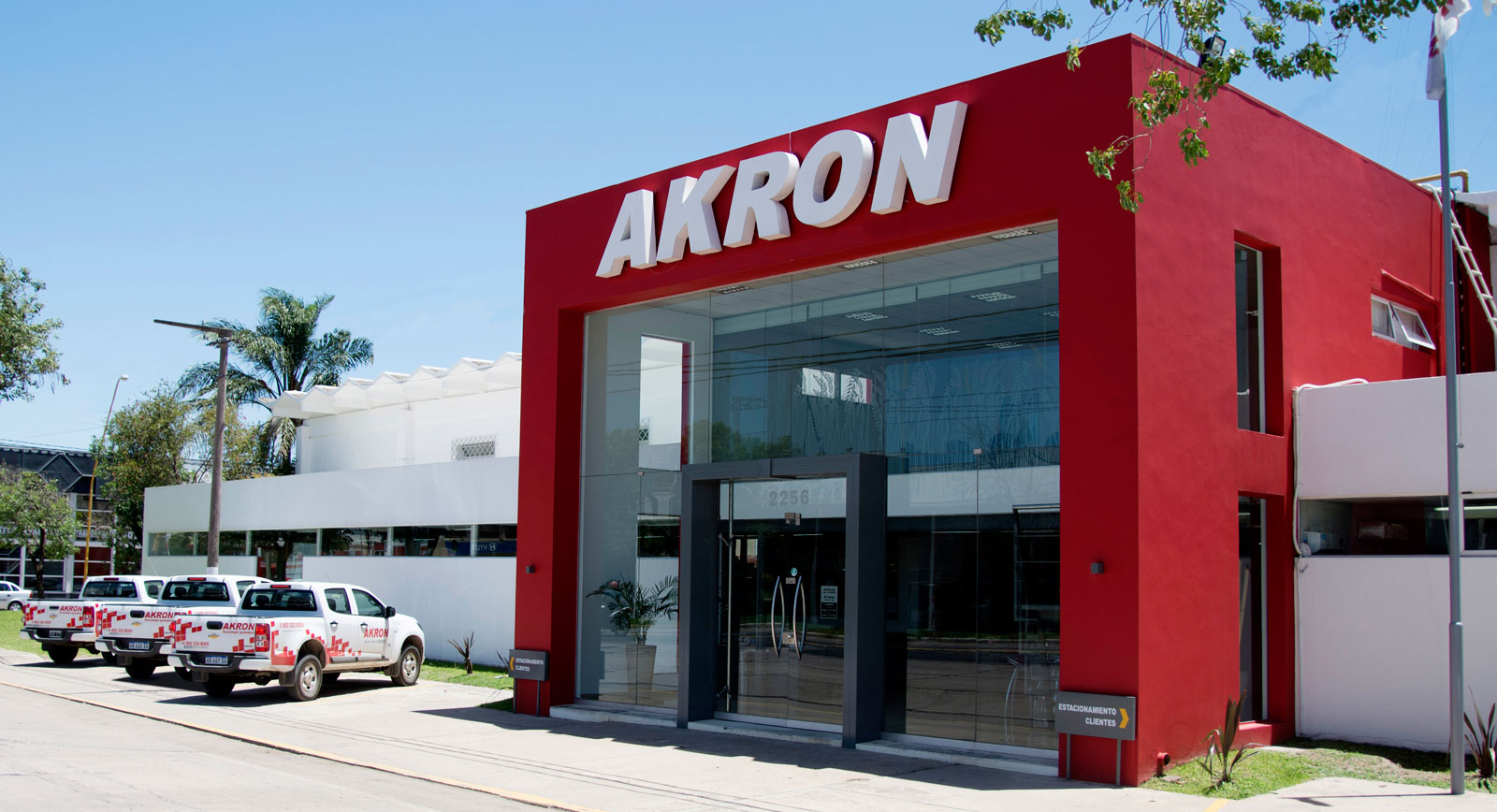 AKRON
Perfil
AKRON S.A. está ubicada en San Francisco. Fabrica y comercializa máquinas para las tareas de cosecha, poscosecha, fertilización orgánica y forrajes conservados.
Exporta a más de 30 países, entre los que se destacan Canadá, Estados Unidos, Australia, Alemania, Nueva Zelanda, Ucrania, Kazajstán, Sudáfrica, Rusia, Nicaragua, Paraguay, Colombia y Uruguay, entre otros.
Profile
AKRON S.A. is located in San Francisco. The company produce machines for harvesting, post-harvesting,  organic fertilization and preserved forage.
It exports to more than 30 countries, among which are Canada, United States, Australia, Germany, New Zealand, Ukraine, Kazakhstan, South Africa, Russia, Nicaragua, Paraguay, Colombia and Uruguay, among others.
Datos de contacto / Contact
Dirección/Address
Av. Rosario de Santa Fe 2256
Código Postal/Zip Code
2400
Ciudad/ City
San Francisco
Provincia/Province
Córdoba, Argentina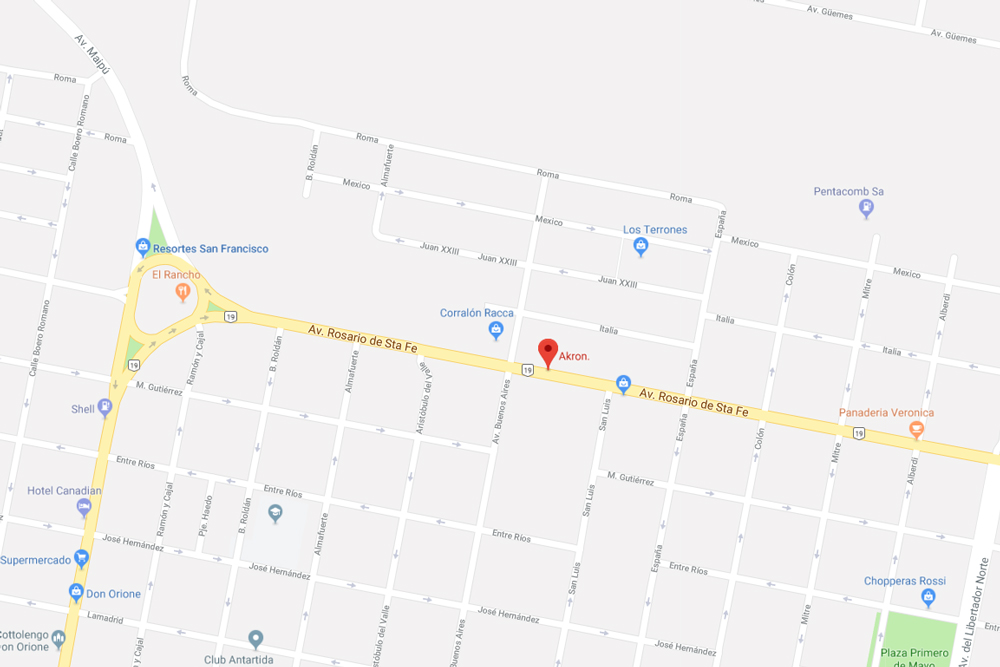 Telefax/Phone
+54 3564 43-5900
E-mail
Web
Tolvas autodescargables de 1 y 2 ejes
Embolsadoras de grano seco
Extractoras de grano seco
Acoplados tolva para semillas y fertilizantes
Mixers verticales
Cajas compactadoras de forrajes
Esparcidor de enmienda orgánica
Palas niveladoras de suelos
1 and 2 axles self-unloading hoppers

Grain baggers

Dry grain extractors

Hopper trailers for seeds and fertilizers

Vertical mixers

Fodder compactor boxes

Organic amendment spreader

Leveling shovels
Exporta
Tolva autodescargable
NCM 8716.20.00
Embolsadora de granos secos
NCM 8422.30.21
Extractora de granos secos
NCM 8428.39.90
Mixer vertical
NCM 8436.10.00
Esparcidor de enmienda orgánica
NCM 8432.42.00
Importa
Pala niveladora de suelos
NCM 8430.69.90
Exports
Self-unloading hopper


NCM 8716.20.00

Grain bagger
NCM 8422.30.21
Dry grain extractor
NCM 8428.39.90
Vertical mixer
NCM 8436.10.00

Organic amendment spreader 


NCM 8432.42.00
Import
Leveling shovel
NCM 8430.69.90

CERTIFICACIONES/ CERTIFICATIONS