AGROINDUSTRIAL
Perfil
AGROINDUSTRIAL (MAEGO S.R.L.) es una empresa familiar de Laguna Larga, fundada en 1978 por Eduardo González. Se dedica a la fabricación de sembradoras para granos finos y gruesos, arrancadoras invertidoras de maní y cosechadoras de maní.
La compañía familiar, que está dirigida por la tercera generación, tiene la demanda focalizada en el mercado interno, pero ha comenzado a desarrollar canales de comercialización en otros países.
Profile
AGROINDUSTRIAL (MAEGO S.R.L.) is a family company of Laguna Larga, founded in 1978 by Eduardo González. It is dedicated to the manufacture of seeders for fine and coarse grains, inverter peanut trimmers and peanut harvesters.
The family company, which is run by the third generation, has the demand focused on the domestic market, but nowadays has begun to develop marketing channels in other countries.


Datos de contacto / Contact
Dirección/Address
Ruta Nacional 9 km 646
Código Postal/Zip Code
5974
Ciudad/ City
Laguna Larga
Provincia/Province
Córdoba, Argentina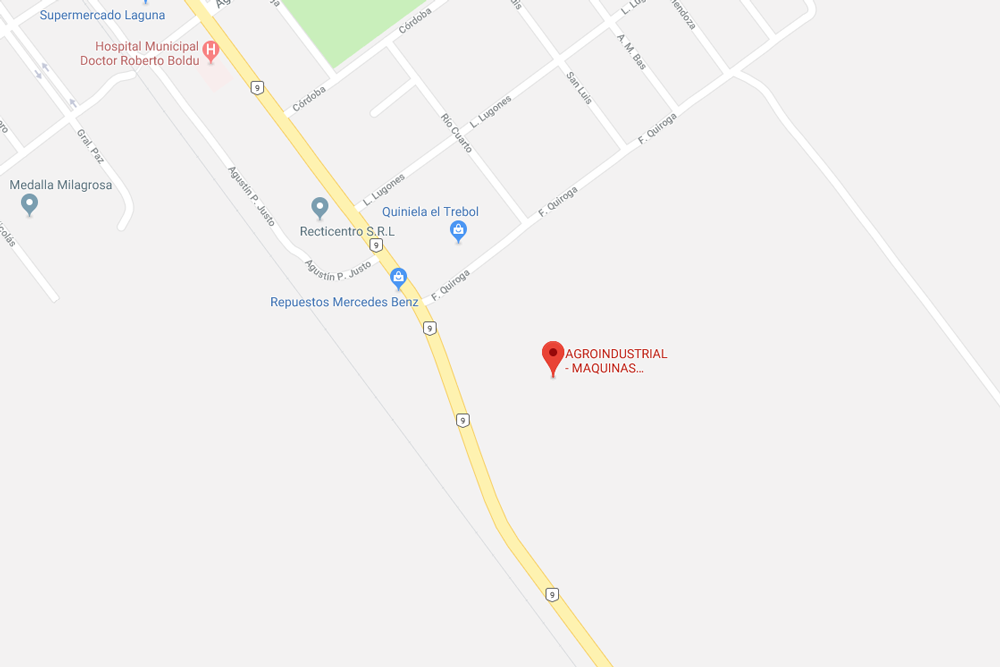 Telefax/Phone
+54 3572 48-0131 / 48-0789
E-mail
Web