DINDEL
Perfil
DINDEL S.A. es una empresa de Río Cuarto, con más de 25 años de trayectoria. Brinda soluciones eficientes para la industria manisera y oleaginosa, mediante el diseño y fabricación de máquinas y la instalación de salas completas para optimizar los procesos productivos en cada etapa, asesorando de manera personal y profesional a cada uno de sus clientes.
Exporta a México, Nicaragua, Egipto, Brasil y Paraguay.
Profile
DINDEL S.A. is a company from Río Cuarto, with over 25 years of experience. It provides efficient solutions for groundnut and oilseed industry by designing and manufacturing machines and installation of complete rooms to optimize production processes at each stage, advising on a personal and professional service to each of its customers.
Exports to Mexico, Nicaragua, Egypt, Brazil and Paraguay.

Datos de contacto / Contact
Dirección/Address
Paso de los Andes 633
Código Postal/ Zip Code
5800
Ciudad/City
Río Cuarto
Provincia/Province
Córdoba, Argentina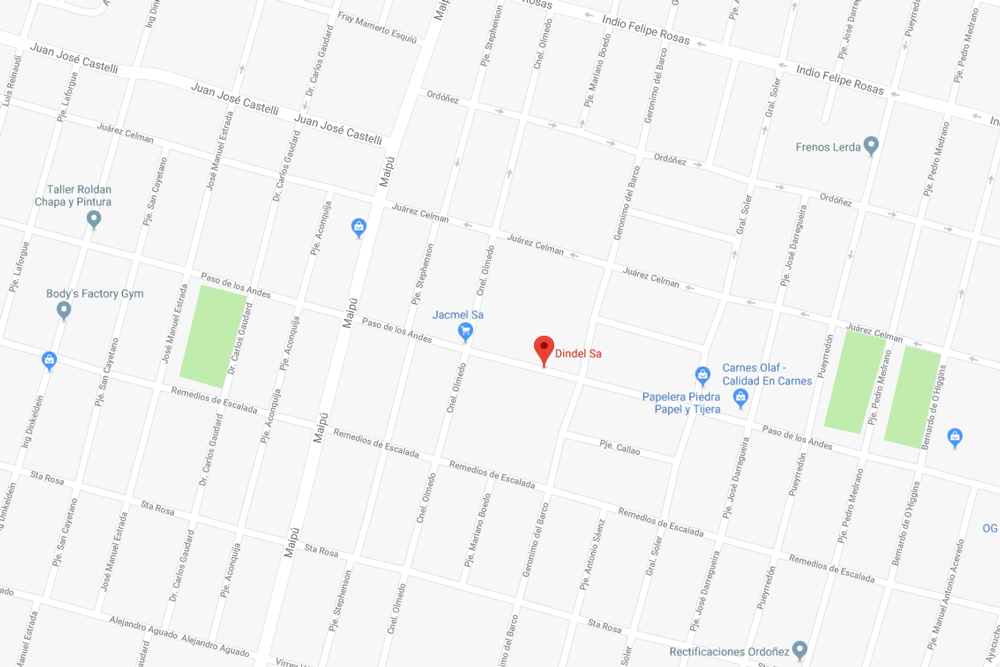 Telefax/Phone
+54 358 464-6091/462-8256
E-mail
Web 
Prelimpiadora de maní en caja
Filtro manga
Descascaradora de maní
Despedradoras
Separadora gravimétrica
Tamañadora
Multiaspirador
Elevador a cadena
Transportes vibratorios
Secadores vibratorios para curado de semilla
Ventiladores centrífugos y ciclones
Main products
Pre-cleaner machine shell peanuts

Bags dust collector

Sheller machine of peanut

Stoner

Gravity separator

Sieves

Multiaspirator

Chain elevator

Vibratory conveyor (Variable widhts)

Vibratory dryer for seed cured

Centrifugal fans and cyclons